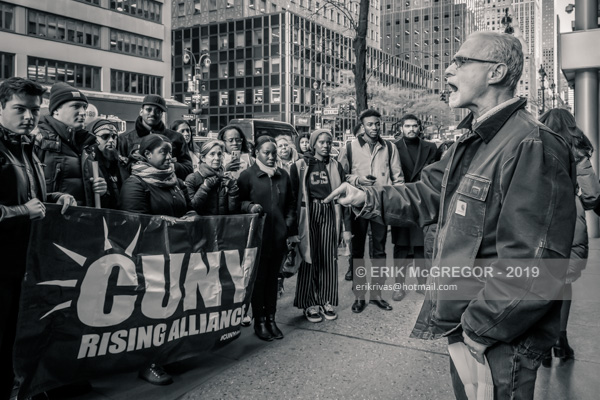 New York, NY – College students, faculty, staff, and advocate groups including NYPIRG, CUNY University Student Senate, PSC/CUNY, and CUNY Rising Alliance held a rally outside the Governor's Manhattan office on December 5, 2019 to call for expanded funding for NY's educational opportunity programs in his upcoming Executive Budget.
Despite track records of success, opportunity programs at NY colleges have been routinely cut in the Governor's Executive Budget.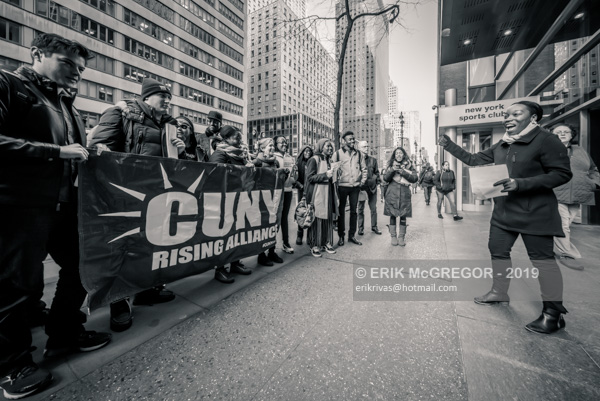 A large group of rally attendees picketed holding posters and chanting; their placards displayed messages related to the educational opportunity programs budgets cuts in the Executive Budget over time.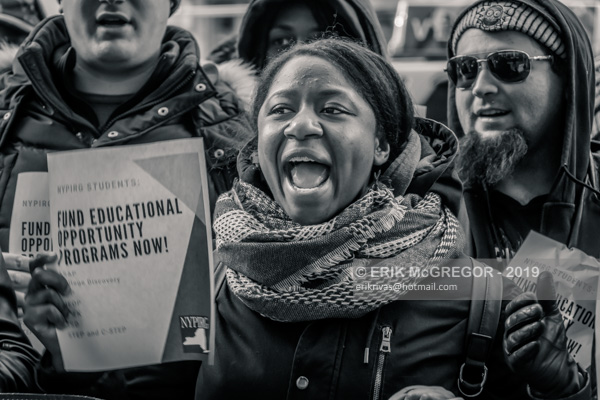 Students who are a part of educational opportunity programs such as SEEK, College Discovery, ASAP, EOP, and HEOP often face the highest educational or economic hurdles to college degree completion.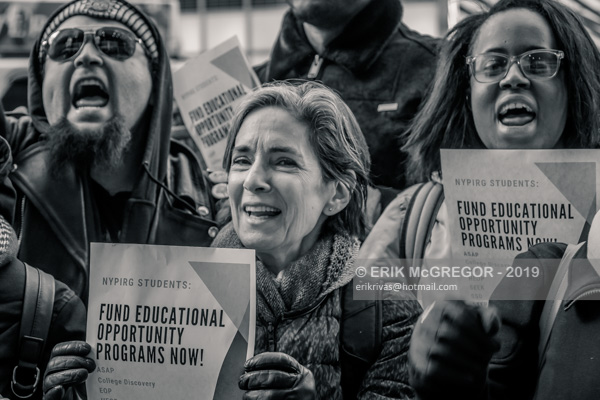 Most recipients of these programs are low-income students of color. The call for expanded funding, which is supported by opportunity program staff at CUNY, would help increase graduation rates, and could expand critical student services.
© Erik McGregor – erikrivas@hotmail.com – 917-225-8963
PLEASE CONSIDER SUPPORTING MY WORK