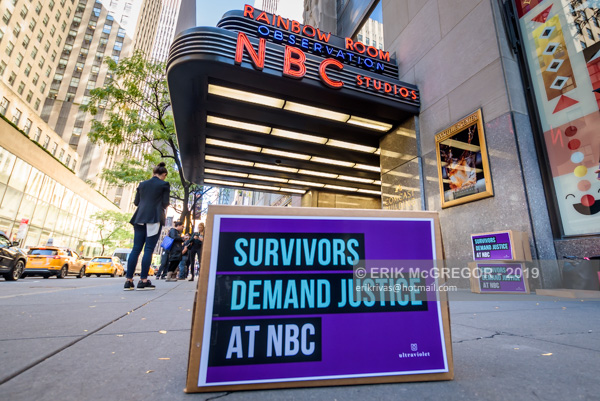 NEW YORK, NY – Sexual assault survivors and activists from UltraViolet, a leading national women's organization, organized a rally and press conference on October 23, 2019 outside of NBC News Headquarters in New York City to deliver more than 18,500 signatures on petitions calling on the network to take immediate action to address abuses of power at the network.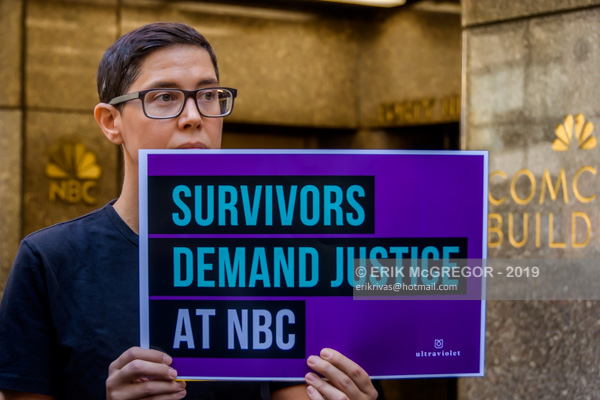 UltraViolet called on Comcast and NBC to fire Noah Oppenheim and Phil Griffin, release all survivors from non-disclosure agreements, and launch an independent internal audit into company culture. The action comes after reports revealed that NBC News has renewed its contract with NBC News President Noah Oppenheim.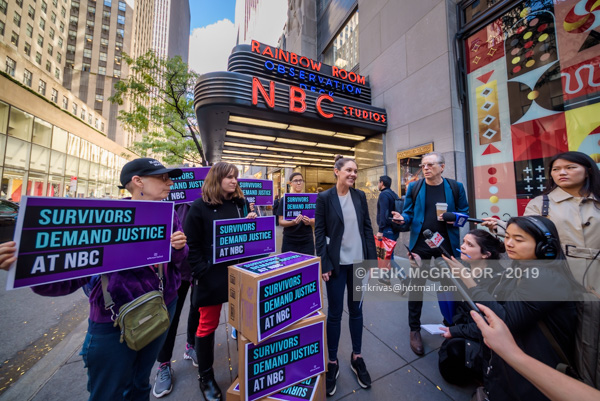 Specifically, UltraViolet is demanding that
(1) NBC to fire Noah Oppenheim, Phil Griffin and every other person in leadership that enabled abusers and silenced survivors;
(2) release all Comcast/NBCUniversal survivors from non-disclosure agreements and end the practice of pre-dispute arbitration for sexual abuse claims, and
(3) commission and publically release an independent internal audit into company culture.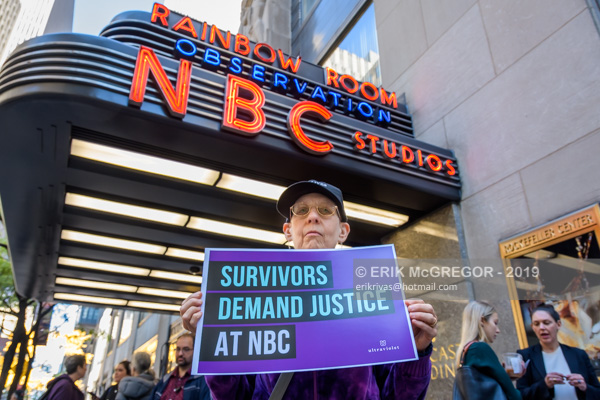 Earlier this week, UltraViolet sent an open letter to Comcast CEO Brian Roberts calling on him to commit to proactively develop a safe, equitable work culture that truly addresses abuses of power and laid out the crucial steps that the organization should take to do so.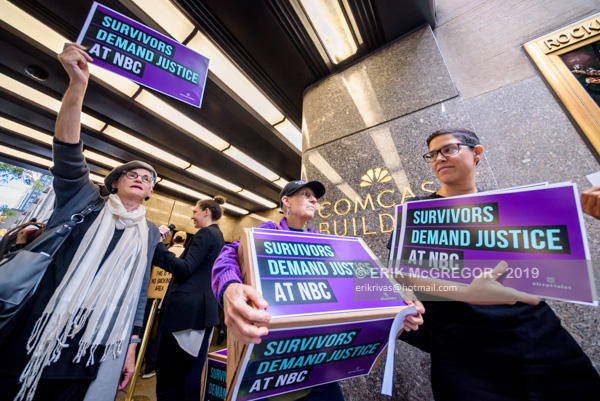 "NBC's internal investigation last year ultimately concluded that because there were no formal complaints, NBC News executives had done nothing wrong. Yet, there is clearly something wrong with a work environment reluctant to hold high-status employees accountable. That's what allowed the behavior of Matt Lauer, Tom Brokaw, Phil Griffin and others to go unchecked. The troubling reports about Noah Oppenheim's role to cover up abuse demonstrate that Comcast should have and needs to do more to shift the work culture and prevent harassment at NBC and MSNBC," explained Shaunna Thomas, co-founder and executive director of UltraViolet, on behalf of its more than one million members.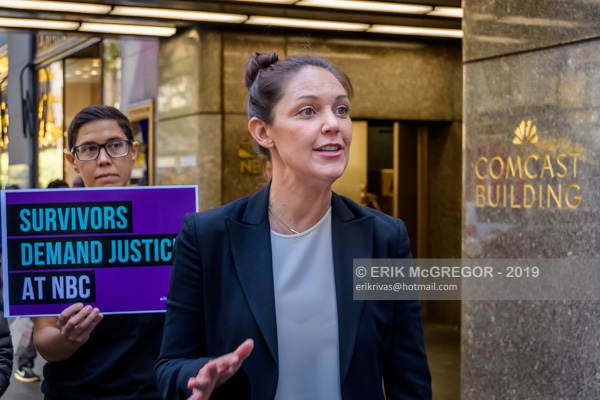 "The lack of formal complaints at these companies did not and does not indicate the absence of harassment– in fact, it suggests that survivors were actively being silenced. It's time for a higher standard. Comcast and NBC must take immediate steps committing itself to proactively developing a safe, equitable work culture that truly addresses these abuses of power."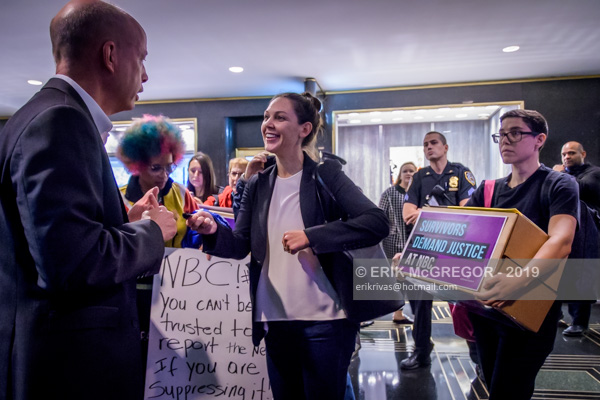 Earlier this month, UltraViolet called on the Democratic National Committee to stand with survivors and pull the upcoming Democratic presidential primary debate from MSNBC until Comcast/NBCUniversal take immediate action to address their culture of abuse.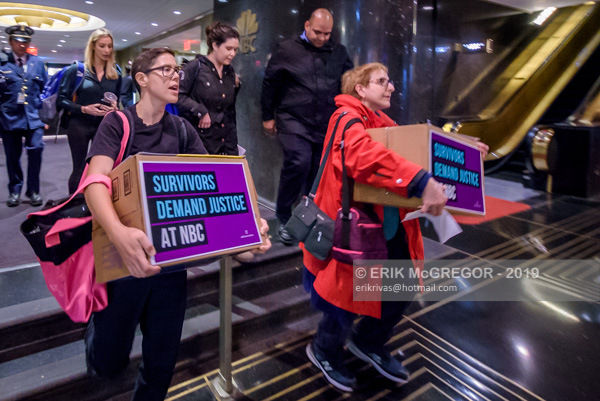 UltraViolet is an online community of over 1,000,000 women and men who want to take collective action to expose and fight sexism in the public sector, private sector and the media.
© Erik McGregor – erikrivas@hotmail.com – 917-225-8963
PLEASE CONSIDER SUPPORTING MY WORK