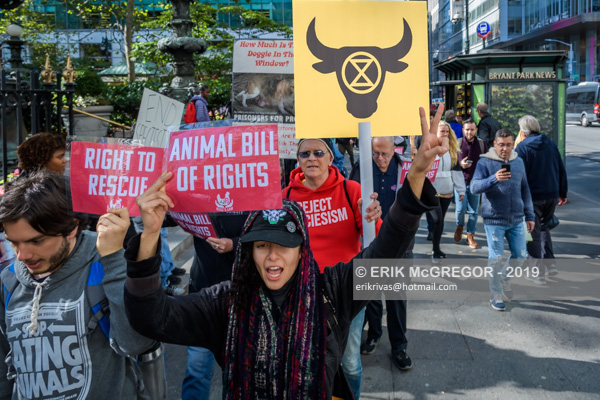 New York, NY – Animal Rights Activists with the grassroots animal rights network Direct Action Everywhere (DxE) organized a march from Bryant Park to the UN building on October 5, 2019 to urge the leaders to pass an international resolution on a proposed Animal Bill of Rights known as "Rose's Law", demanding the "Right to Rescue" as factory farm whistleblowers face stiff legal consequences worldwide.
The action comes in the midst of a growing global movement from California, to Canada, to Australia leading to a wave of serious activists prosecutions. Now, with activists prevailing in court and gaining the support of prominent journalists such as Glenn Greenwald, Amy Goodman and Ezra Klein, activists plan to further escalate these actions.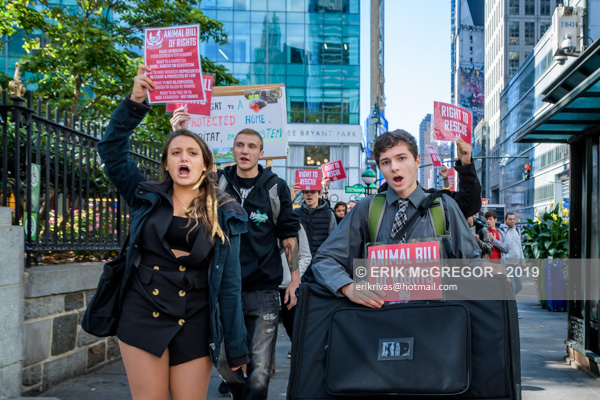 DxE chapters around the world are mobilizing as part of a "Global Lockdown for Animal Rights." Thousands are expected to take action, with hundreds of civil disobedience arrests at government buildings, farms and other locations worldwide. They're demanding citizens' "Right to Rescue" sick and injured animals — and animals' right to be rescued from exploitative situations. It's the first plank in what DxE's proposed "Rose's Law: The Animal Bill of Rights."
Rose's Law would extend the following to all animals:
The right to be rescued from exploitative situations
The right to not be abused, exploited, or killed by humans
The right to have their interests represented in court and protected by the law
The right to a protected home, habitat or ecosystem
The right to be free or to have a guardian – not owned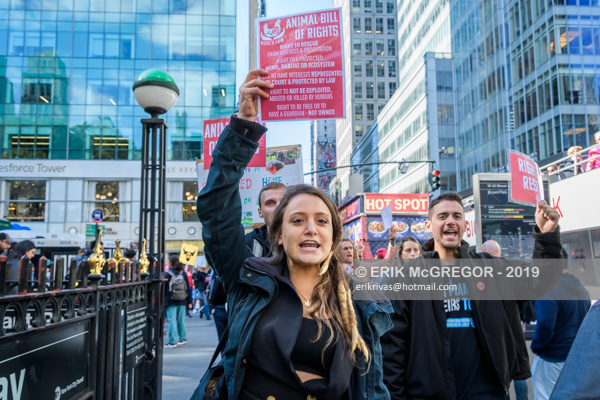 The global lockdowns correlate with the one-year anniversary of the rescue of a chicken named Rose from a Petaluma, California factory farm which supplies to Amazon. Whistleblower footage revealed thousands of birds confined in filthy, industrial sheds, many sick, unable to walk, and starving.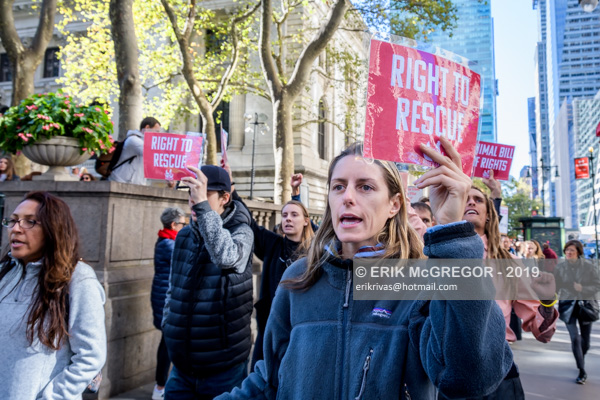 While Rose was rescued, nine other chickens were taken from activists' arms by police and later killed. Seven activists have subsequently been charged with seven or more felony charges each, now facing years in prison.
Activists cite growing public support for compassion for animals — and opposition to factory farms and animal cruelty — saying now is the time for action.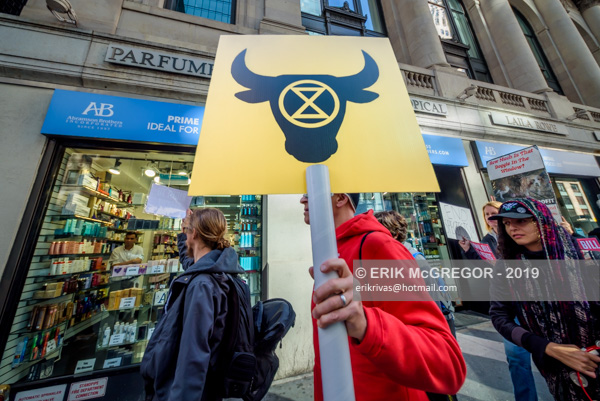 "Our politicians are abusing our legal system, targeting the very whistleblowing activity they ought to be fighting to protect," said DxE co-founder and former law professor Wayne Hsiung, who is currently facing 16 felony charges for exposing factory farms. "Ordinary people support animal rescue, not animal cruelty."
© Erik McGregor – erikrivas@hotmail.com – 917-225-8963
PLEASE CONSIDER SUPPORTING MY WORK