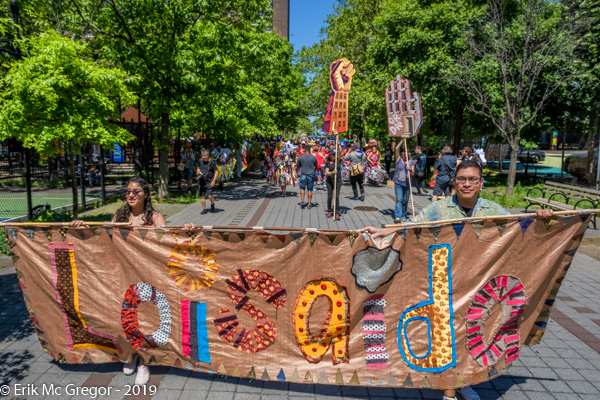 New York City – The Lower East Side celebrated the Annual Loisaida Festival on May 26, 2019 with a colorful parade on the Avenue C corridor, Loisaida Avenue in Manhattan's Lower East Side.
Since 1987 the Loisaida Festival has been celebrated the Sunday before Memorial Day weekend in the Manhattan neighborhood known as the Lower East Side, the East Village, or Loisaida.
This event is the largest community pride festival in the neighborhood and grows annually in size, excitement, and impact. It is presented in the Avenue C commercial corridor-renamed Loisaida Avenue since 1989.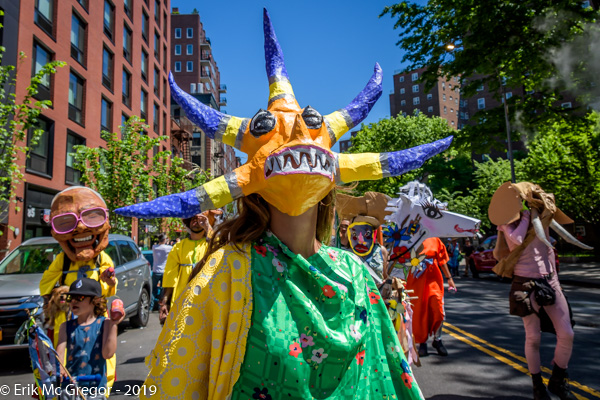 The Loisaida Festival includes diverse manifestations of the Puerto Rican and Latino cultures expressed through music, cuisine and arts. Although it began as a community event to celebrate the culture, heritage and accomplishments of Loisaida's Puerto Rican/Hispanic community, the event has created a multi-cultural spirit where people from all races and backgrounds descend from all parts on the city into this historic and eclectic neighborhood.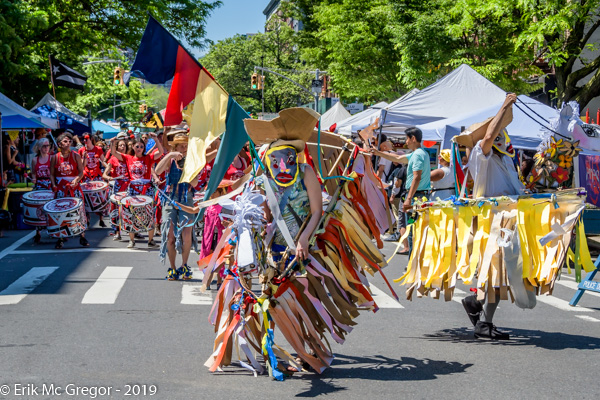 The Loisaida Festival has also created a platform for Loisaida's Latino and, now growing, non-Latino neighborhood residents and families that come together on the day of the event to share and celebrate the Memorial Day Holiday as well as their social and cultural differences.
The program includes musical concerts, dance performances, folkloric musical presentations, and arts and crafts exhibitions that showcase the work of artisans that represent diverse ethnic groups and nationalities. It also serves as a vehicle to disseminate critical community information distributed by employees and volunteers of many local and city-wide health and human services organizations.
The Loisaida Festival is sponsored by Loisaida Inc., the oldest Puerto Rican non-for-profit organization in the neighborhood. Loisaida, Inc. was founded in 1979 to address the problem of social and economic disenfranchisement of poor, low income and working class residents of the Lower East Side.
Over the years, Loisaida has provided comprehensive education, training and employment opportunities that have targeted young adults. It has also worked with local businesses in neighborhood economic development activities as a means to promote entrepreneurship and help create jobs for local residents.
© Erik McGregor – erikrivas@hotmail.com – 917-225-8963
PLEASE CONSIDER SUPPORTING MY WORK