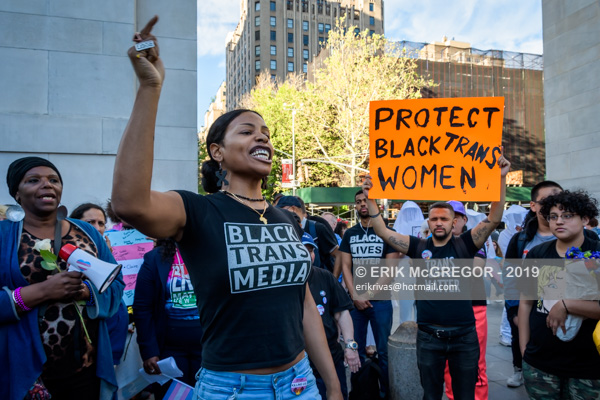 New York NY – The New York Transgender Advocacy Group was joined by over 20 partner organizations and allies in Washington Square Park on May 24, 2019 to demand justice for the three Black Women of transgender-experience that were all killed within 8 days of each other.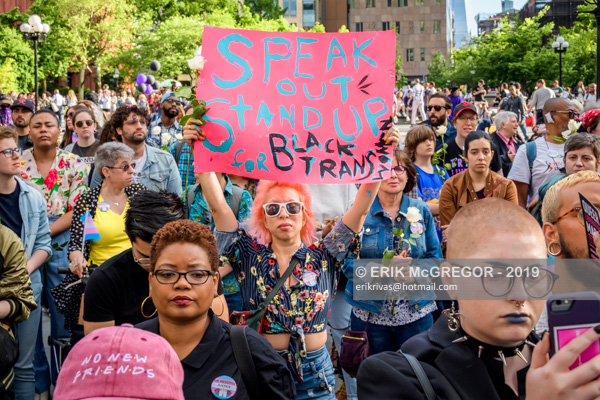 These murders will not be ignored and we ask that you join us in solidarity during the Keep Your Hands of Trans Bodies rally.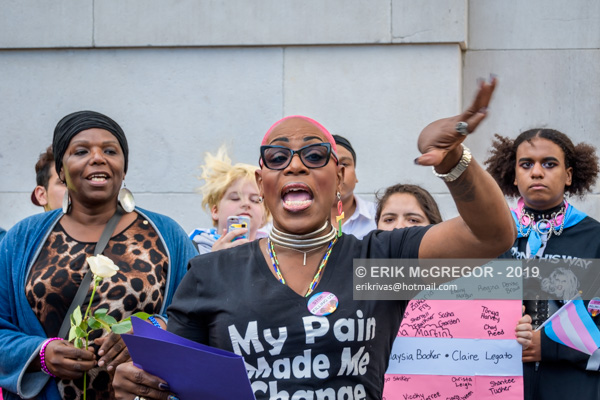 Community activists will call for better treatment in all domains of life while creating a safe and affirming space for all Transgender, Gender Non-Conforming, & Non-Binary (TGNC/NB) individuals and their allies.
We ask not just for justice for these three women, but also call on the institutions that are designed to protect everyone, and ask them to uphold the laws and protections for the Trans community.
The New York Transgender Advocacy Group is a Transgender-led organization. Our mission is to advocate for more inclusive gender-based policies that benefit Transgender and Gender Non-Conforming/Non-Binary (TGNCNB) individuals through building community leaders, educating practitioners, and influencing policy makers.
Our vision is to create an equitable society for TGNCNB people. To achieve this, we work with stakeholders around New York to train and empower the TGNCNB community to become active leaders in shaping the world around them
© Erik McGregor – erikrivas@hotmail.com – 917-225-8963
PLEASE CONSIDER SUPPORTING MY WORK