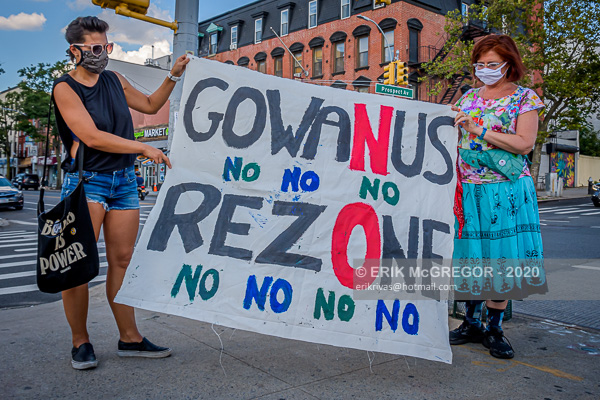 Brooklyn, NY – Gowanus residents organized a banner drop during rush hour at an overpass over the Prospect expressway in Brooklyn on August 18, 2020 to call on elected officials to oppose the proposed Gowanus rezoning.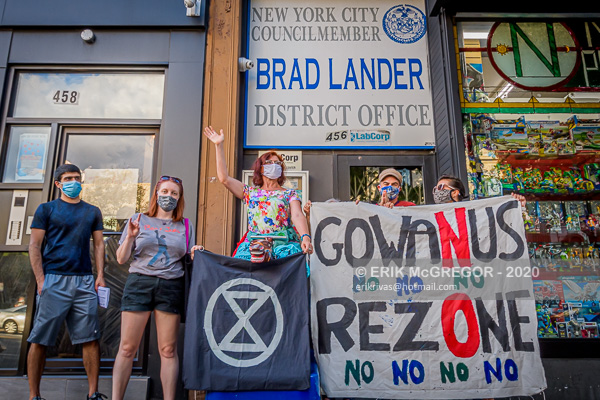 Concerned residents are asking Public Advocate Williams and Councilmembers Lander and Levin to ensure that the Department of City Planning conducts a racial impact study prior to the certification of the proposed Gowanus rezoning.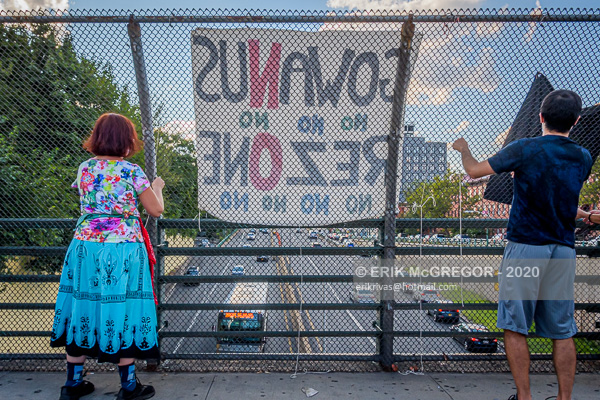 The Gowanus rezoning, which will be the largest rezoning undertaken under the de Blasio administration, is the perfect opportunity to show the value and importance of such a study to ensure that social justice—racial, environmental, and economic—is at the center of NYC's development.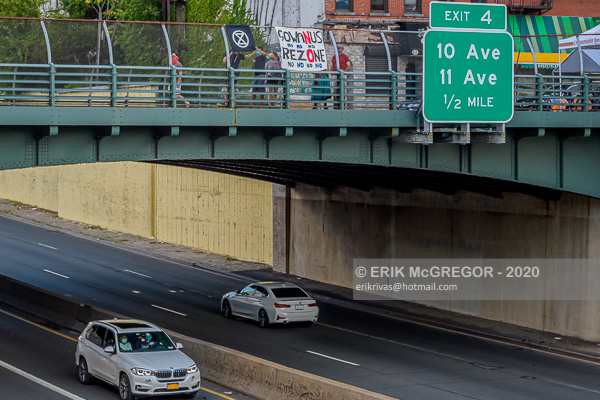 Real-estate developers are just itching to rezone Gowanus and reap the financial rewards, but we question the wisdom of doing so right now. The current limitations to large in-person gatherings and public engagement due to the pandemic substantially undermine the key process by which the public holds power accountable during land-use reviews.
© Erik McGregor – erikrivas@hotmail.com – 917-225-8963
PLEASE CONSIDER SUPPORTING MY WORK