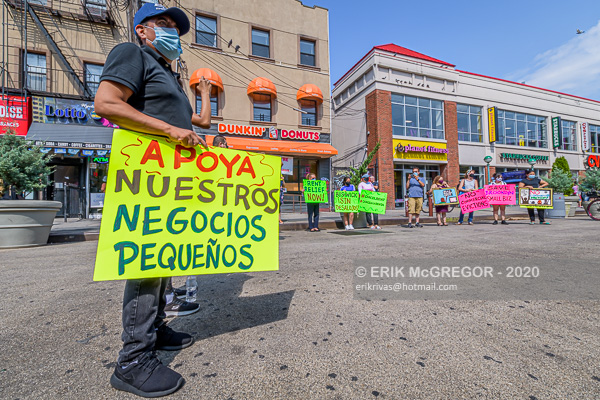 Brooklyn, NY – New York City Council Candidate/Bushwick Activist Rick Echevarria held a press conference and rally in Bushwick on August 6, 2020 to call for rent relief for small business owners who have been impacted by the COVID-19 crisis.
Dozens of Bushwick small business owners and community members gathered at Wyckoff Plaza in Brooklyn, to speak at the press conference about the extreme financial challenges that they have faced since COVID-19 crisis began and why the need for rent relief for small businesses is so critical.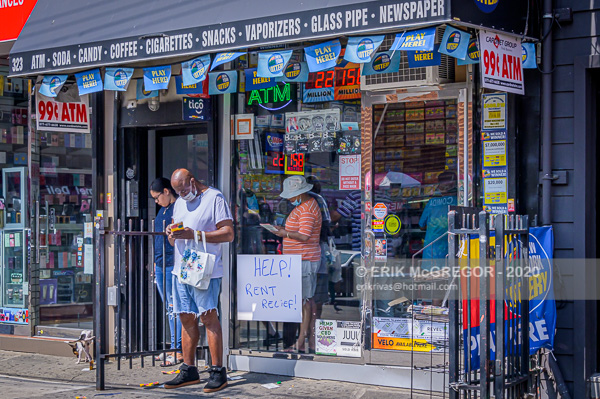 Merchants along the commercial corridor of Wyckoff Avenue have placed posters in their storefront windows in support of the rally and to demand rent relief from the local, state, and federal governments.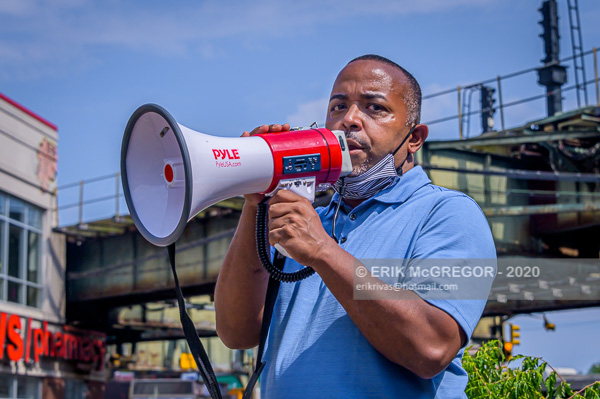 Echevarria, is a long-time Bushwick-based activist and a former City Hall staffer turned whistleblower. He says "Now that eviction moratoriums are expiring, many small business owners are very close to losing their businesses through eviction or voluntary surrender. Federal, state, and local governments must create a financial lifeline to salvage these businesses. Dozens of businesses along commercial corridors like Wyckoff Avenue are currently in danger of shutting down and disappearing permanently."
Merchants spoke out about the increasing eviction pressures they are facing and the financial debt that they have accumulated due to the forced closure of their businesses and declining economic activity since the beginning of the COVID-19 crisis.
© Erik McGregor – erikrivas@hotmail.com – 917-225-8963
PLEASE CONSIDER SUPPORTING MY WORK