New York, NY – In response to Governor Cuomo vetoing the bipartisan bill to remove prior authorization for all formularies of medication-assisted treatment (MAT) for people enrolled in Medicaid (S5935/A7246), while signing the bill that would do the same for commercial insurance (S4808/A2904), activists from VOCAL-NY and advocates held an emergency rally outside Governor Cuomo's NYC office on January 2, 2020 to denounce his legacy of neglecting the overdose crisis.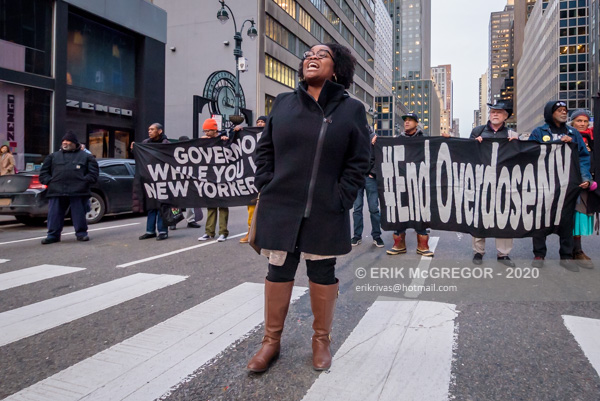 After six months of pleading for a signature, Governor Cuomo callously vetoed the bill to expand lifesaving treatment to thousands of low-income New Yorkers grappling with substance use disorders. At the same time he uses his pulpit to tout his success on the crisis, he continued his legacy of raising hopes and accomplishing nothing by waiting until the last minute to kill the bill that would have saved nearly 600 lives a year, created a cost savings of $51.9 million dollars annually, and reduced inpatient admissions and emergency department visits by 42%.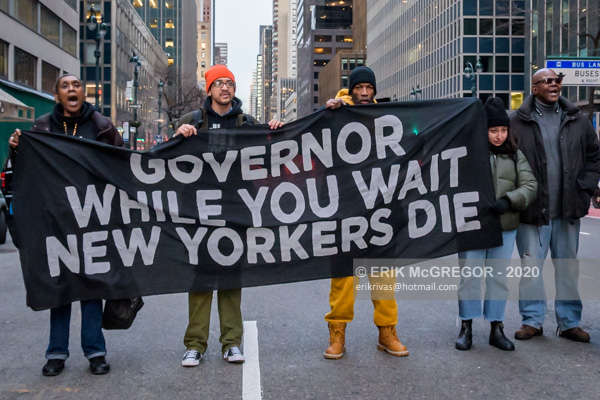 Signing this bipartisan bill would have been an effortless feat for the Governor as families impacted by the crisis, people who are at risk of overdose, people in recovery, service providers, and the medical community have relentlessly and overwhelming voiced their support.
Yet, his incessant rejection of evidence-based policies is a sign he is comfortable with perpetually keeping New York behind national trends, creating a system where poor/low-income New Yorkers get less access to treatment, and is complacent with the mass deaths of thousands across our state.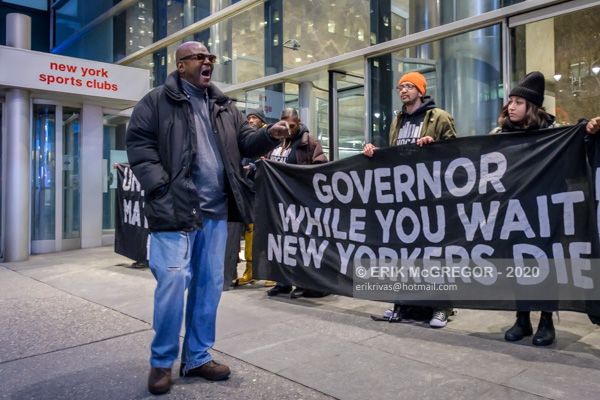 The Governor's rhetoric and ego is no more evident than how he used his pen today. In a moment in history where bipartisanship is an anomaly, Governor Cuomo's actions are proof he is neither a progressive or a leader, and his governance is dangerous and built on falsehoods. We are not fooled, and will not stop fighting until we end overdose in New York State.
© Erik McGregor – erikrivas@hotmail.com – 917-225-8963
PLEASE CONSIDER SUPPORTING MY WORK