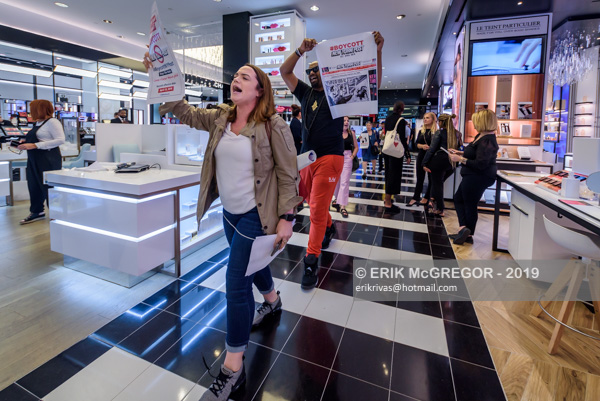 New York, NY – Members of the Boycott NY Post activist group disrupted business as usual inside Bloomingdales on 59th Street and Lexington Avenue on August 27, 2019 demanding advertisers such as Bloomingdales, Macy's, Jetblue, and Applebank among many others to drop their support of the NY Post.
The Boycott the NY Post Campaign is an initiative launched by the Yemeni American Merchant Association (YAMA) in the aftermath of a cover allegedly accusing Congresswoman Ilhan Omar of being responsible for the terrorist attacks of 9/11.
YAMA is an organization of 3,000+ Bodegas & Small Businesses across NYC. The Boycott the NY Post coalition is en effort of 25+ organizations that believe the NY Post doesn't exercise responsible journalism when it continuously spews Hateful, Bigoted, Racist and Islamophobic content across it's covers and pages.
The Boycott was launched in April after the NY Post published an Islamophobic cover accusing Congresswoman Ilhan Omar of being responsible for the terrorist attacks of 9/11.
Participants gathered at 5:00 PM for street education, to engage and educate shoppers and commuters while causing some disruption to Bloomingdale's 'business as usual'.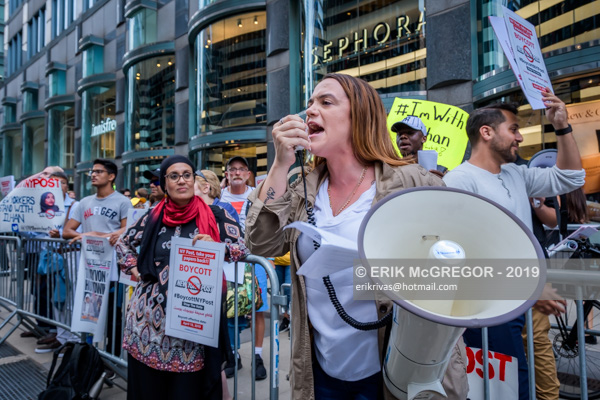 On April 10, 2019, Fox News' Fox & Friends Brian Kilmeade along with Steve Doocy smeared Congresswoman Omar, questioning her loyalty to the American people and the U.S. Constitution.
Congresswoman Omar words were taken out of context from an event she attended last month with the Council on American Islamic Relations (CAIR). The two falsely stated that she described the 9/11 terrorist attack as "some people did something" suggesting that she made light of the tragedy.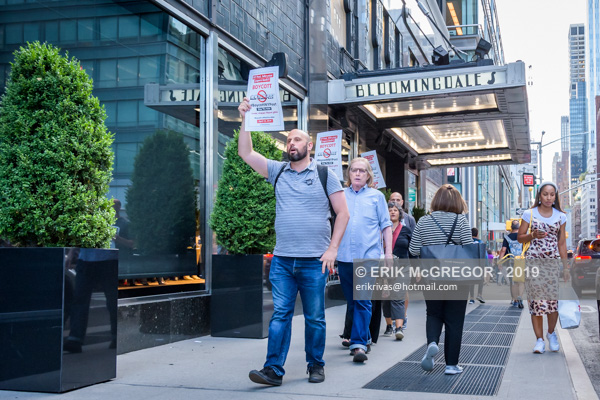 The following day, the New York Post's front page provoked hatred against Rep. Omar by citing 9/11 attacks. YAMA strongly condemns the editorial's decision to provoke hatred and fear. We condemn their attacks on Congresswoman Omar.
The Post's decision is cheap, undermines national unity, and entices violence and hatred for the sole purpose of circulation and sales. Omar represents and serves this country as an unapologetic Muslim American. Taking her words out of context is unacceptable.
This action aims to harm Rep. Omar, her family, and other people of the Islamic faith. This rhetoric threatens the safety and wellbeing of Rep. Omar, other Muslim leaders, and the larger Muslim American community at a time when Islamophobia is at an all-time high.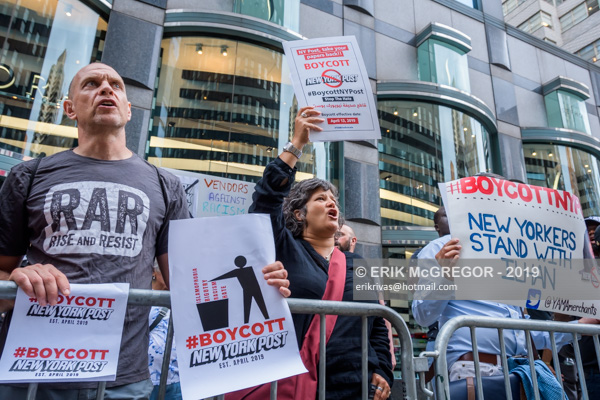 In response to the attacks against Congresswoman Ilhan Omar by the New York Post and Fox News, we at the Yemeni American Merchants Association call on all Yemeni American bodega and deli owners to boycott the New York Post.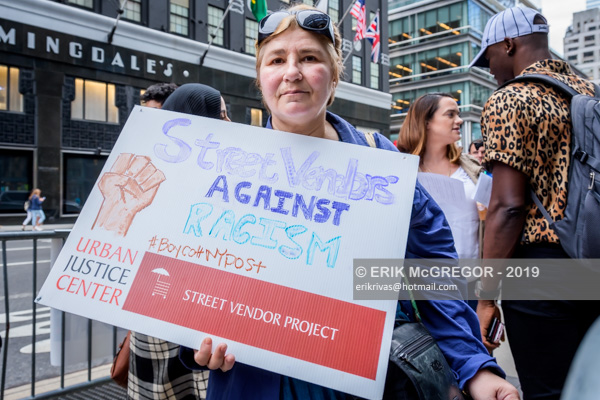 We call on all people to boycott the New York Post by refusing to read their paper on any platform. We call on our community and allies across NYC and this nation to boycott the New York Post to send the message that we will not allow their hate permeate our harmonious communities.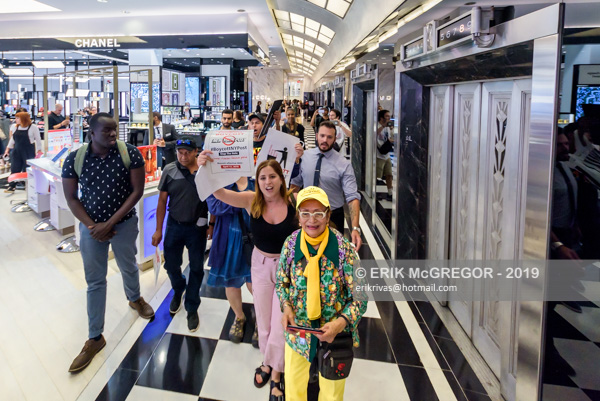 Since April 2019, over 1,500 bodegas have joined the #BoycottNYPost. We know our efforts are working when the NY Post recently increased the paper's cost from $1.00 to $2.00.
© Erik McGregor – erikrivas@hotmail.com – 917-225-8963
PLEASE CONSIDER SUPPORTING MY WORK