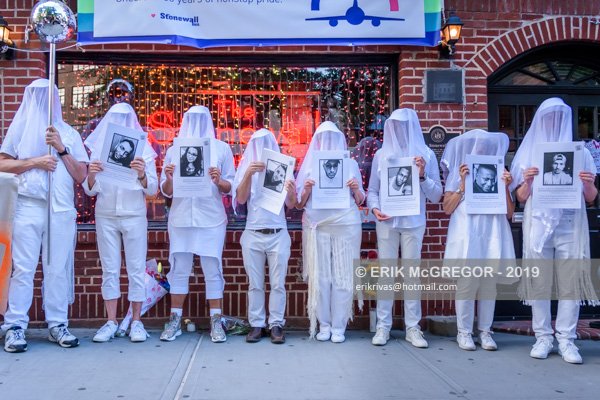 New York, NY – Gays Against Guns and partnering LGBTQ nightclubs participated in the third year anniversary remembering the 49 victims of the Orlando Pulse Nightclub massacre.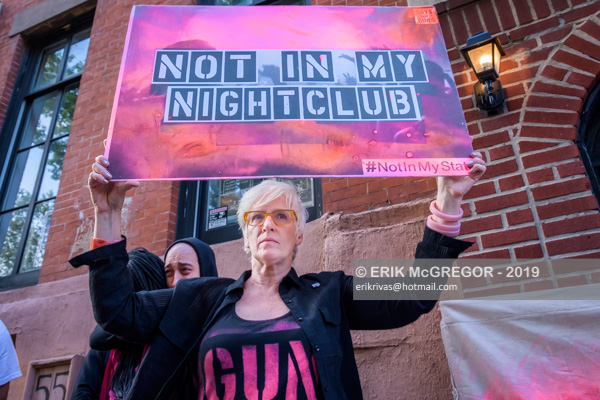 The Memorial held on June 12, 2019 at The Stonewall Inn National Monument in the West Village was a solemn and joyfully defiant experience as we remember the tragedy that brought the fight for gun violence prevention directly into our LGBTQ nightlife community.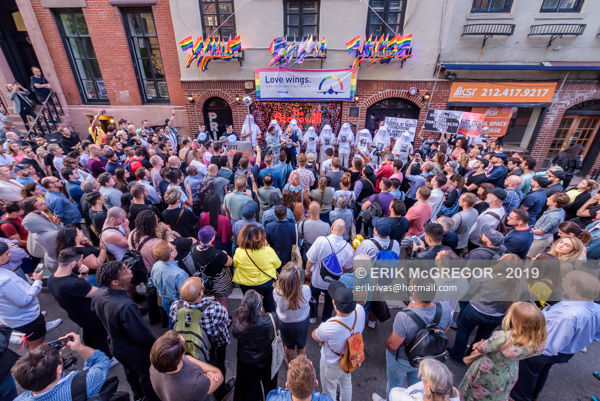 On June 12, 2016, a gunman went into the Pulse Nightclub and took 49 people out of the LGBTQ community for no reason other than hate.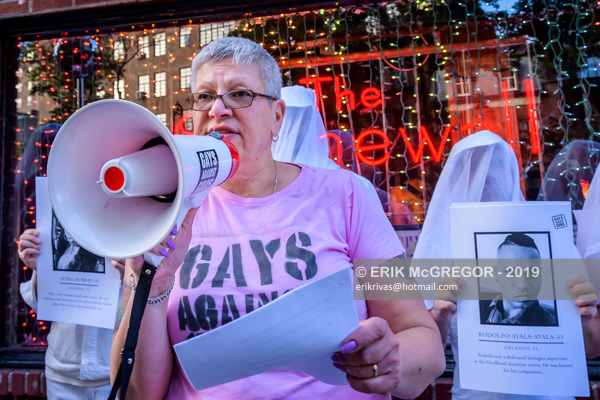 We remember them, we call people to action to end what is the gun violence epidemic in the United States. We're in front of the Stonewall Inn, memorializing the lives taken, saying their names.
Gun violence is an epidemic in the United States and we can end it. Gays Against Guns will be all over the 5 boroughs for Pride; you can find our volunteers at any one of the pride events.
The day of New York City pride, Gays Against Guns will be marching in the Queer Liberation March as well as the World Pride March.
© Erik McGregor – erikrivas@hotmail.com – 917-225-8963
PLEASE CONSIDER SUPPORTING MY WORK