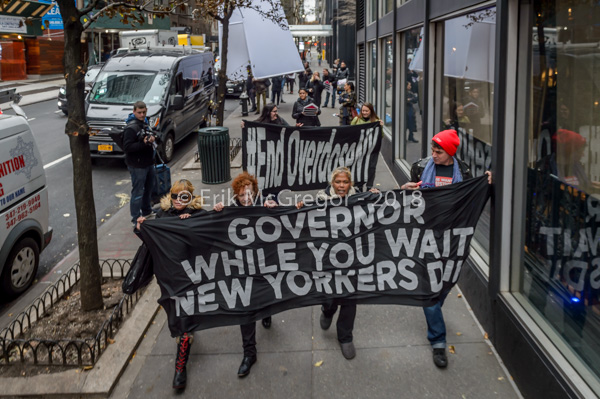 New York, NY – Artist/Activist Nan Goldin, P.A.I.N Sackler, and drug policy activists set up a pop-up safe injection room and held a speak-out in front of Governor Cuomo's NYC office on November 26, 2018. Activists stood united in anger as overdose deaths continue to increase, while the Governor refuses to move forward with this life saving intervention. The group reminded Governor Cuomo that they are prepared to use the same aggressive tactics that ushered the city's historic announcement to garner state unity, including civil disobedience.
After an aggressive campaign, activists pushed Mayor de Blasio to support piloting four NYC Overdose Prevention Centers. In 2016, Ithaca Mayor Myrick introduced the Ithaca Plan, which also voiced support for a overdose prevention center pilot. For the last six months, the two cities have been waiting for New York State's Department of Health to approve the pilot. While Governor Cuomo signaled his support for the centers during the Gubernatorial debate, his stalling post-election suggests he'd rather play politics rather than be an innovative leader on the overdose crisis.
After years of OxyContin use and a nonfatal overdose from fentanyl, artist Nan Goldin turned her anger to activism by targeting the Sackler family and calling out their influence on the crisis. Goldin and the activist group she founded, P.A.I.N Sackler, have staged multiple direct actions in museums funded by the Sacklers, including the Metropolitan Museum of Art in New York City.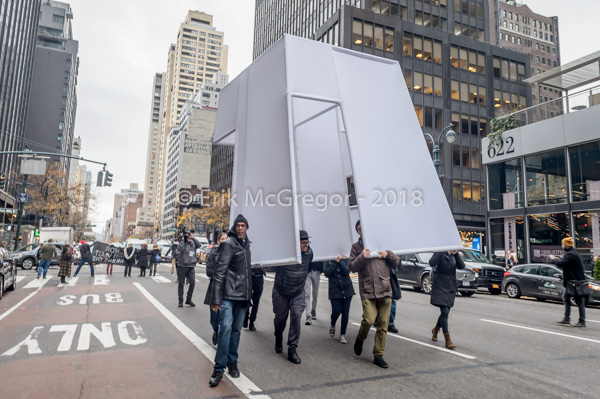 "My group PAIN, Prescription Addiction Intervention Now, proudly stands with VOCAL-NY in advocating urgently for the use of safe consumption sites in New York State and all over America," said Nan Goldin, Artist and founder of P.A.I.N Sackler. "We consider this the most effective method to immediately save lives within the communities hardest hit. We demand the Governor live up to his word and make this real. The time is now. We cannot wait."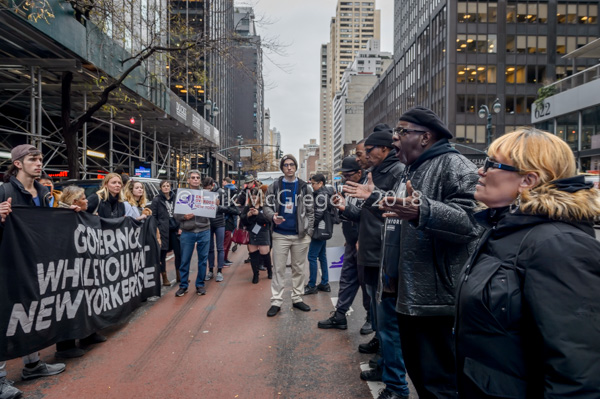 "Governor Cuomo cannot continue to block a lifesaving intervention and let our communities die," said Asia Betancourt, Community Leader at VOCAL-NY. "I want to remind the Governor that we will not stay silent or patient. In May, my peers and I put our bodies on the line and were arrested outside City Hall to get the Mayor to hear our voices. We are ready to take any measure necessary to get approval for Overdose Prevention Centers."
"Governor Cuomo has run out of time and valid reasons to hold up implementing a public health tool that is crucial for saving lives amid the overdose crisis," said Kassandra Frederique, NY State Director at Drug Policy Alliance. "This is not a moment for political posturing or calculus–the only thing that keeps adding up while he fails to act is the number of lives lost unnecessarily. We need the Governor to take action immediately on Overdose Prevention Centers to save lives and connect people with care."
"It's well past time for Governor Cuomo to do what he knows is right," said Charles King, co-founder and President/CEO of Housing Works. "Overdose Prevention Centers not only prevent overdose–they are centers of care and acceptance that serve as a gateway to deliver the services that people who use drugs need to live healthy lives."
#Activism #AndrewCuomo #BillDeBlasio #DirectAction #displacement #DrugAddiction #DrugPolicy #DrugPolicyAlliance #EndOverdoseNY #GMHC #GovernorCuomo #HousingWorks #humanrights #MayorDeBlasio #NewYork #NoMoreDrugWar #NYC #NYCMayor #OpioidCrisis #OurCity #OverdosePreventionCenter #PeacefulProtest #SaferConsumptionSpaces #TruthPharm #VocalNY #WarOnDrugs #YesToSCS
© Erik McGregor – erikrivas@hotmail.com – 917-225-8963
PLEASE CONSIDER SUPPORTING MY WORK