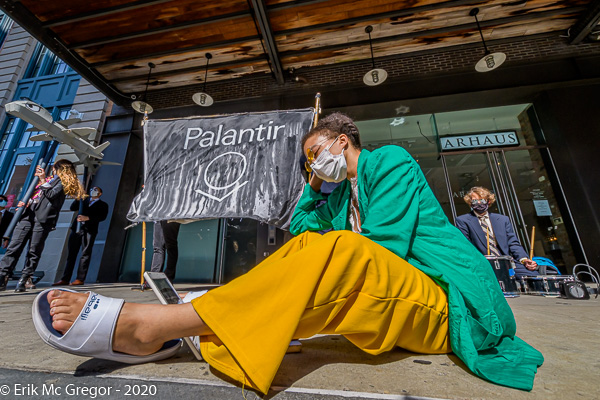 New York, NY — On September 23, 2020 members of Mijente, AgitArte, Close the Camps NYC and Cosecha NYC are hosting a street theater performance, titled "A History of Palantir" in advance of the company's direct listing next week. The performance will take place in front of Palantir's New York offices as a part of Mijente's #NoTechForICE campaign.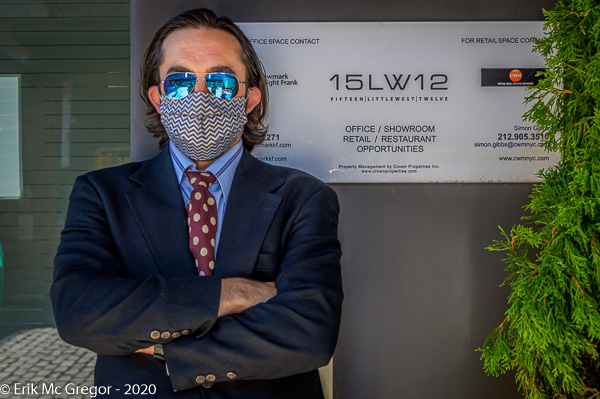 The action comes just days before Palantir has filed to go public. The company is complicit in the human rights violations made possible through ICE's use of their technology. Palantir not only willingly works with ICE, but also tailors their tech to best fit ICE's needs. Already, investors and analysts are raising alarm bells about Palantir's long term outlook, given the company's risks and relationships, including those with ICE.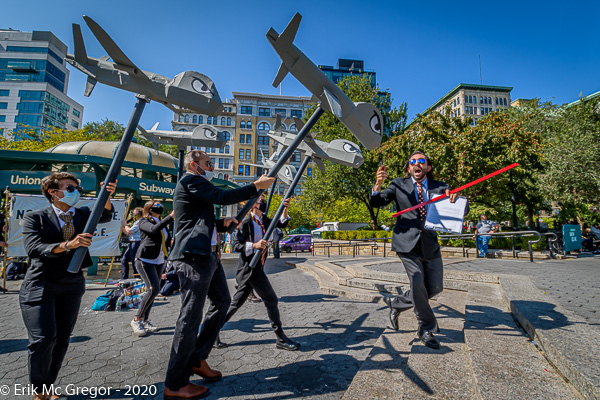 "Palantir is filing to go public so executives like Alex Karp and Trump supporter Peter Thiel can continue to profit off of deportations," said Jacinta Gonzalez, Mijente Senior Campaign Organizer. "Rather than running from accountability, Palantir should cancel their ICE contract to stop enabling the human rights abuses perpetrated by ICE. As today's street theater performance reveals, investing in companies like Palantir is unethical as it enables Palantir's longtime support of ICE's reign of terror and the US war machine."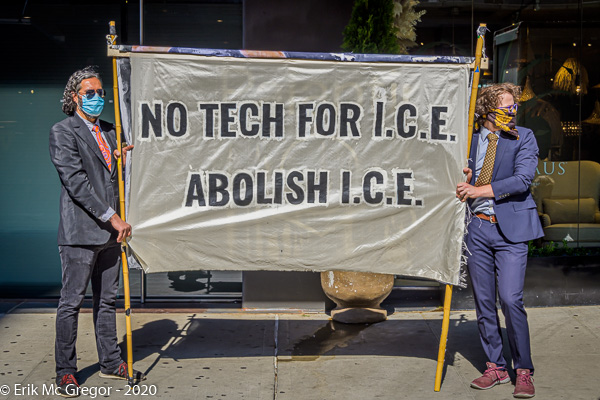 The street theater performance featured puppets made by the art collective AgitArte. It included drones to symbolize the Maven AI contract that Palantir holds with the U.S. Department of Defense. Performers will also use a cantastoria, a traditional image based form of storytelling on canvas telling the story of how Palantir's technology helps ICE to directly harm immigrant communities.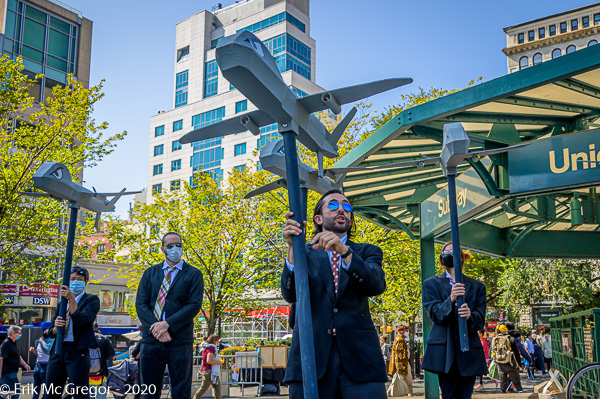 Today's action is one of a series of actions occurring across the country demanding that Palantir cancel their ICE contract and calling on investors to reflect on the ethics of investing in the company. In Palo Alto, organizers held a Good Riddance Party in front of Palantir's Palo Alto Offices as the company prepares to relocate to Denver Colorado on Monday, September 21. On Tuesday, September 22, activists in Denver threw an Unwelcome Party for Palantir outside its new home. Finally, on Monday, September 28, Mijente will be launching a digital day of action under the moniker of #DefundPalantir.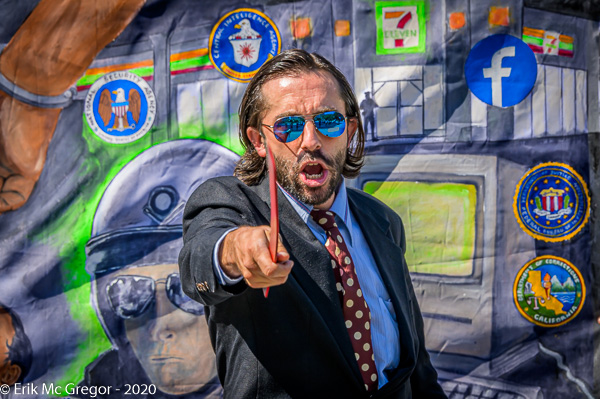 Palantir has received over $150 million in federal contracts to design and run ICE's Integrated Case Management system and FALCON analytical platform to track down, persecute, and detain families and individuals.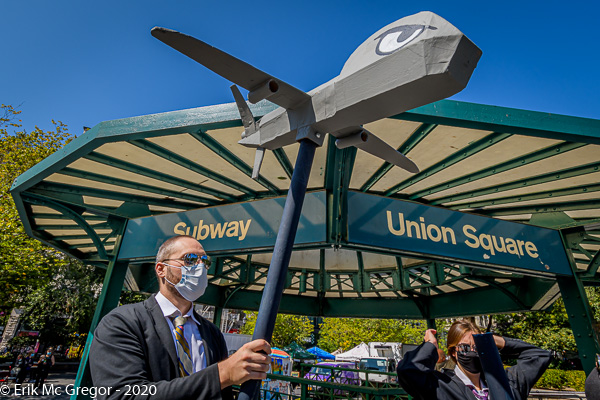 As of July 2019, Palantir had at least 29 active contracts with the federal government worth a total of $1.5 billion. These contracts increased dramatically after Trump's election. Palantir co-founder Peter Thiel donated over a million dollars to the Trump campaign in 2016 and previously advised the administration.
© Erik McGregor – erikrivas@hotmail.com – 917-225-8963
PLEASE CONSIDER SUPPORTING MY WORK