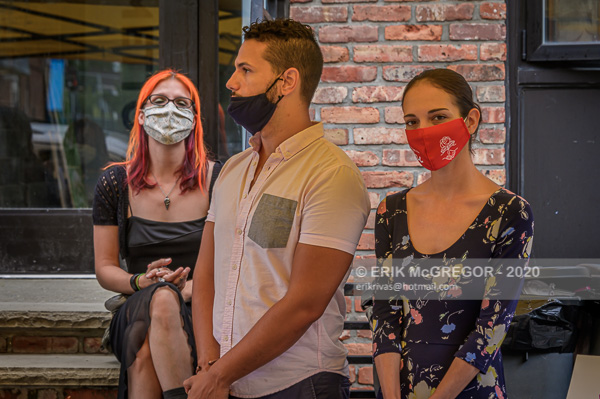 Brooklyn, NY – A crowd of supporters including elected officials, legal professionals and concerned neighbors showed up to attempt to put a stop on an illegal eviction of Tasha Rose at 181 Palmetto in Bushwick.
While the state's Safe Harbor Act is preventing warrants of eviction for non-payment of rent for the time being, some Brooklyn tenants report landlords are trying to harass them out of their homes.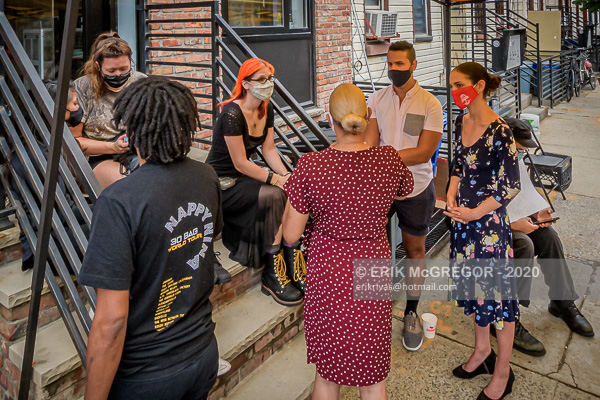 Tasha Rose was surprised to receive a text message from her landlord Tuesday evening informing her she had a new roommate. She says that a strange man arrived at her Bushwick apartment shortly thereafter, introduced himself as Robert, and informed her that "management" had just rented him the recently vacated room upstairs.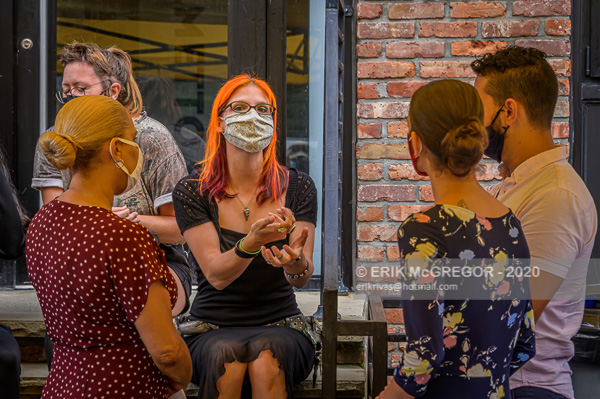 Like an estimated 25 percent of New York City renters, Rose hasn't paid rent since March, when most of her freelance work dried up due to the coronavirus crisis. She believes that Robert was hired by her landlord to intimidate her and her last remaining roommate into vacating the apartment without a legal eviction proceeding, which she's currently protected from by the state's Safe Harbor Act.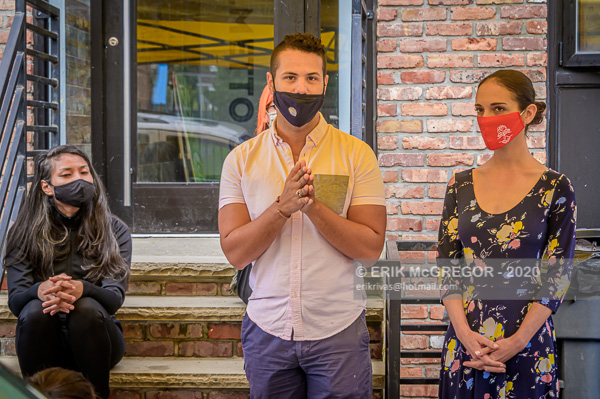 Since he arrived, Robert has "been nothing but hostile, belligerent and threatening," Rose said. "When I told him I have severe asthma, he immediately walked to the bodega, bought cigarettes and proceeded to smoke them in the common areas upstairs." Rose locked Robert out of the apartment and blocked the door with a couch, but he kicked and slammed his way back in as she braced against the door, getting scratched and bruised in the scuffle. When she called the police, "They said, 'looks like this is your new roommate, you better learn to get along' and left," Rose said.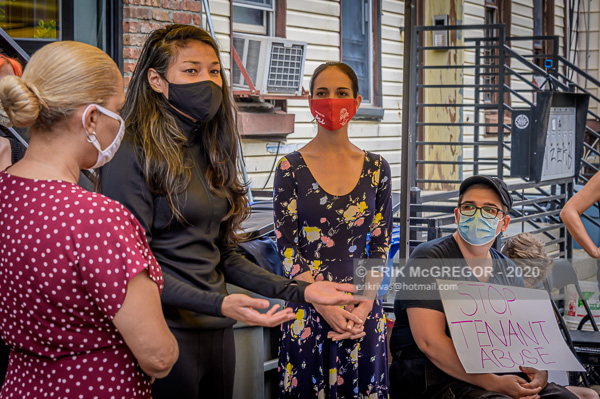 Equality for Flatbush has also reported recent complaints from Flatbush renter Ginger Ging-Dwan Boyd, who recorded her landlord, Michael Weiss of Parkway Realty, breaking into her apartment using a power drill. "The cops of the 70th Precinct did not arrest him. The cops did not file a police report, claiming that they were just 'changing the locks,'" Boyd said.
© Erik McGregor – erikrivas@hotmail.com – 917-225-8963
PLEASE CONSIDER SUPPORTING MY WORK