Brooklyn, NY – Family members, activists and concerned citizens gathered outside Woodhull Hospital on July 9, 2020 holding a rally to demand justice for Sha-Asia Washington, a 26-year-old Black New Yorker, who died on July 3 during childbirth at a the Brooklyn hospital.
According to 4Kira4Moms, an organization combatting maternal mortality and raising awareness about it as a human rights issue, Washington died while undergoing a C-section.
She had gone to the hospital with high blood pressure but wasn't given medication for two days, 4Kira4Moms' Instagram page says.
The tragedy illustrates a persistent disparity among women of color in the US, who are three to four more times likely to die from pregnancy- and childbirth-related complications than white women.
No matter the exact cause of Washington's death, however, the tragedy is part of a larger trend: While pregnancy- and childbirth-related deaths are rare, women of color are disproportionately susceptible.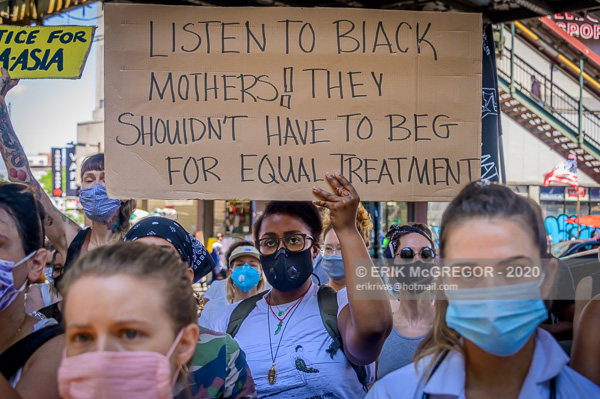 It's unclear exactly how or why Washington died, but some blame the hospital for mistreating her due to the color of her skin. A statement the hospital provided said patient privacy and confidentiality laws prevent it from sharing any details about Washington's death.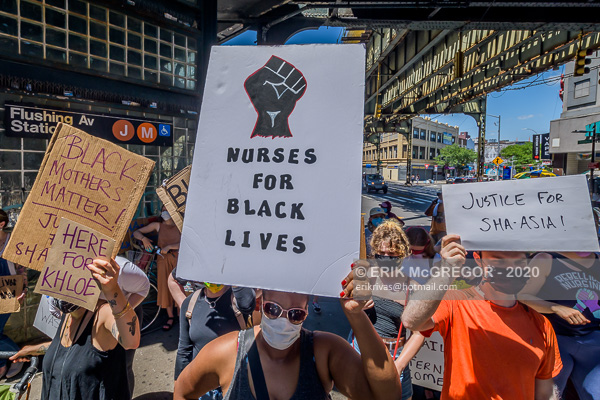 Since January, New York has lost at least three Black mothers due to childbirth related deaths: in July, Sha-Asia Washington died during a Cesarean birth at Woodhull Hospital; in April, Amber Rose Isaac died during a Cesarean birth at Montefiore Medical Center; and in March, Cordielle Street died a week after she gave birth due to complications.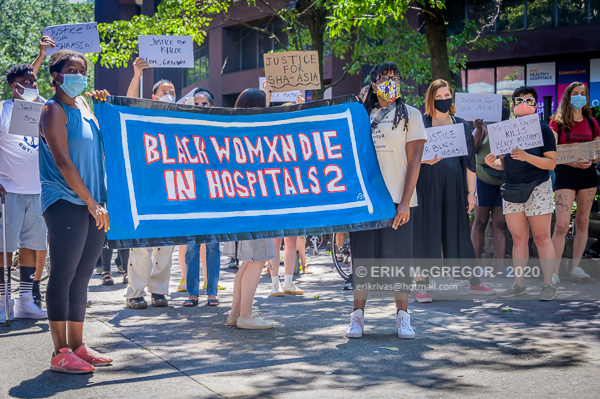 Their deaths are the direct result of racism that has led to a Black maternal mortality crisis in New York and the United States, as a whole: Black women, nationally, are at least three times more likely to die from pregnancy and birth related complications–in New York, this number is closer to twelve times–and 50% more likely to suffer severe pregnancy and birth complications than white women.
© Erik McGregor – erikrivas@hotmail.com – 917-225-8963
PLEASE CONSIDER SUPPORTING MY WORK