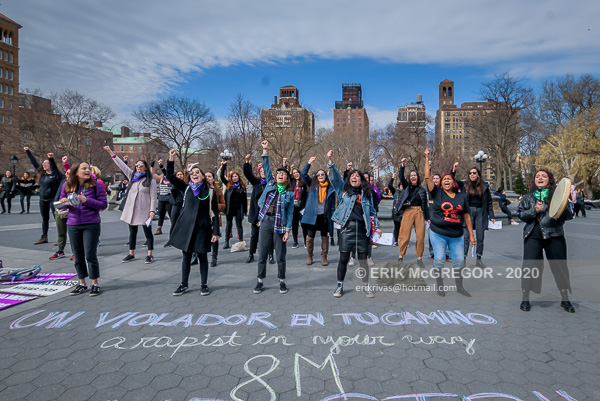 New York, NY – For the fourth year in a row, Women's Strike NYC will be out in the streets in a gathering at Washington Square Park on March 8, 2020 reclaiming the anti-capitalist roots of International Working Women's Day and highlighting some of the major struggles at the crossroads of feminist and labor organizing identified by the March 8th Coalition.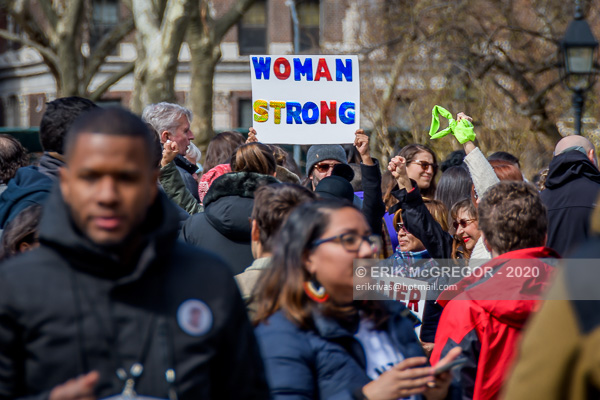 As the conveners of a coalition composed by a wide array of community-based, feminist, workers and socialist organizations, we are convinced that for an alternative to elite feminism to flourish, we have to build it, together, from the bottom up.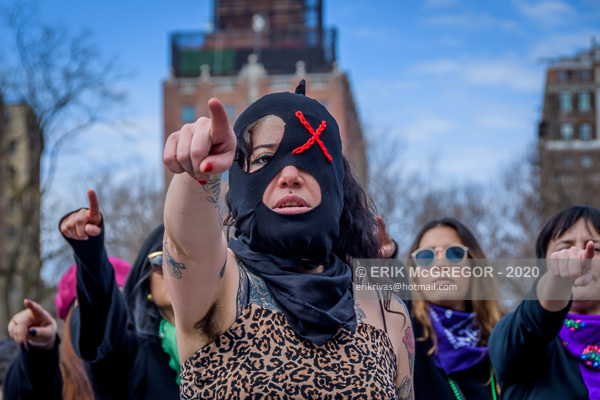 Through workshops, performances, and participatory art, the street fest will highlight four axes of struggle: reproductive justice; systemic violence against women and feminized bodies; the battle over labor; and reclaiming the commons.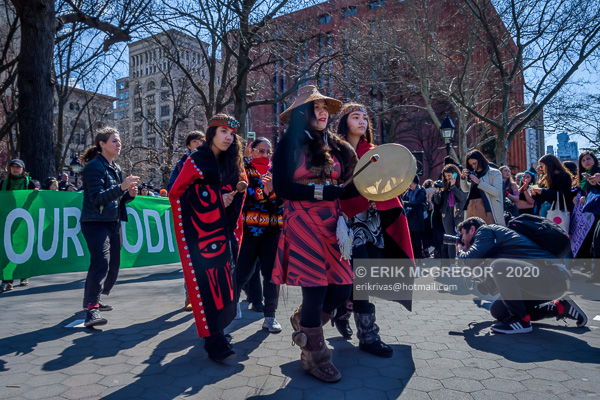 We´ll begin with a participatory performance Our bodies, our labor, our streets, which will embody the connections between the struggles present in the space. Come ready to move: it would be very easy to plug in!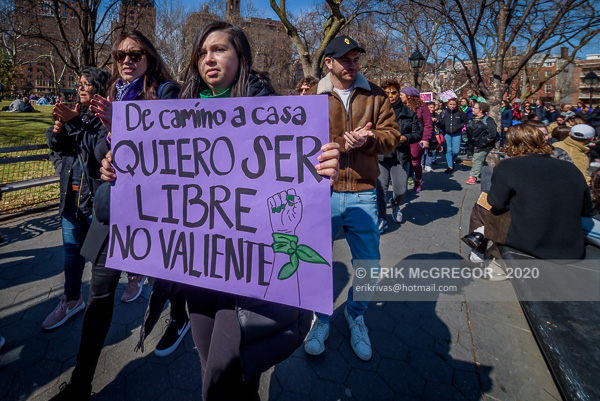 This year's Women's Strike NYC Street Fest will be focused on collectively reclaiming our bodies, our labor (both paid and unpaid) and our streets. As both intersectional and international feminists, we will be kicking the day off with an open performance of Chile's Las Tesis' "Un Violador En Tu Camino."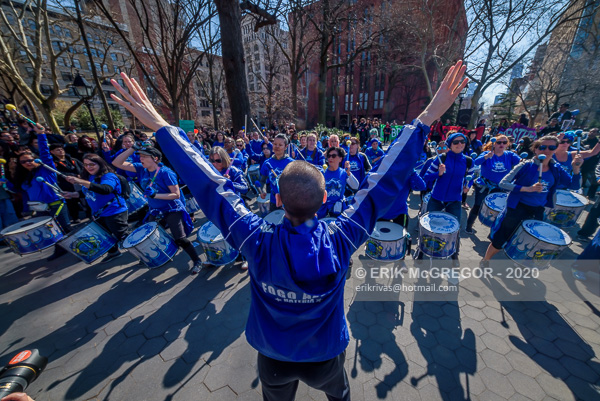 Interactive stations, speakers, and a collective participatory performances will draw attention to the labor organizing of women, trans, and nonbinary workers whose work gets exploited, devalued, made invisible, and criminalized — including home care attendants (Ain't I a Woman? campaign), street vendors (Street Vendor Project), sex workers (SOAR Institute, Walking While Trans Coalition and Colectivo Intercultural TRANSgrediendo), food processing workers (Brandworkers) and farm workers (Coalition of Immokalee Workers). An array of musicians and dancers will speak to the four axes of struggle through their performances, including Audry Funk, Renee Goust, Fogo Azul, Colectivo18/10 and Joselyn Kaxyek Borrero. Latina Institute-NY and National Asian Pacific American Women's Forum will host an interactive reproductive justice timeline; Brides' March will hold a workshop on gender and gender-based violence; and Dominatrix Ashley Paige and Mistress Master Leigh will facilitate a workshop on power and consent.
Come out for a day of action that has become the linchpin of a massive global movement! Let´s beat the cold together and join millions rallying, marching, collectively withholding their labor and experimenting forms for the socialization of care work in Argentina, the Spanish State, Chile, Ecuador, Poland, Mexico, Germany, Italy, among many other places.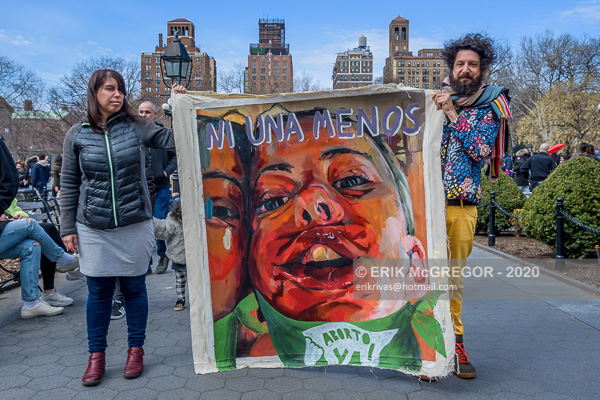 CO-HOSTS
Street Vendors Project
Latina Institute-NY
Global Grassroots Justice Alliance
Freedom Home University
Chto Delat
Asamblea Popular de Chile en NYC
Rev Billy and Stop Shopping Choir
NYC-DSA, Socialist Feminist Working Group
NYC-Democratic Socialists of America
National Asian Pacific Women´s Forum
Ain´t I a Woman? Campaign
SOAR Institute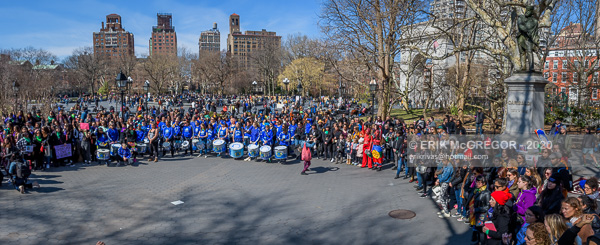 ENDORSERS
Laundry Workers Center
Women´s Organizing Network
NYC-DSA, Immigrant Justice Working Group
Black Women´s Blue Print
Gays and Lesbians Living in a Transgender Society (GLITS)
ODIOSAS BX
Brandworkers
Freedom to Thrive
New York Transgender Advocacy Group (NYTAG)
Colectivo Intercultural TRANSgrediendo
© Erik McGregor – erikrivas@hotmail.com – 917-225-8963
PLEASE CONSIDER SUPPORTING MY WORK