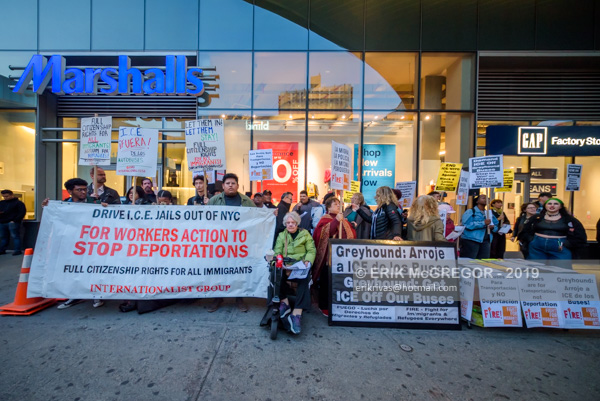 New York, NY – NYC migrants and their supporters gathered outside the George Washington Bridge Bus Station on October 25, 2019, to demand a stop to what they see as Greyhound's complicity with ICE's Gestapo style raids on its buses threatening migrant communities.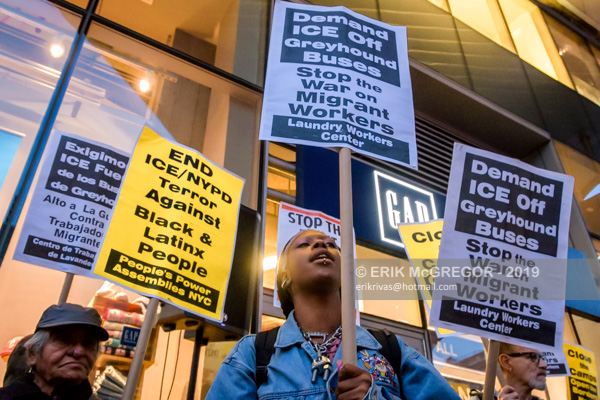 The announcement of the next round of Greyhound protests this Friday night — in New York and Philadephia, Boston, Buffalo, Oakland, Durham, Houston — puts Greyhound and its owner FirstGroup PLC on notice: That none of their stations will be free of protest until they stand up to racist bully Trump.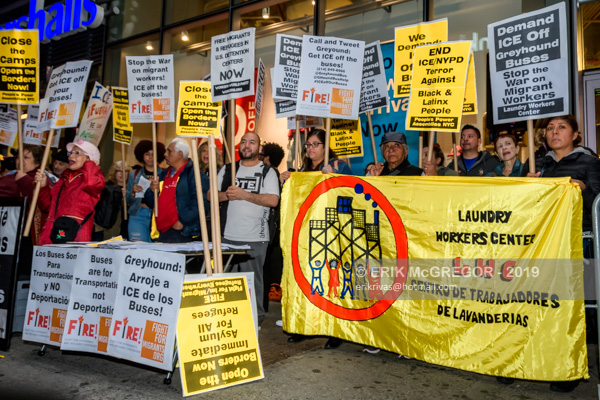 The refusal by Greyhound to assert basic constitutional rights — against unreasonable search and seizure — results in dangerous show-your-papers racist profiling of Black and Latinx passengers.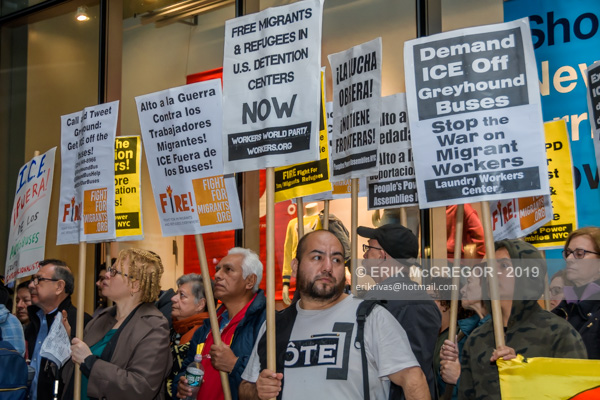 The Greyhound workers' union, Amalgamated Transit Union Local 1700, has courageously spoken out to condemn the company's complicity in the racist war against migrants being carried out by the Trump administration.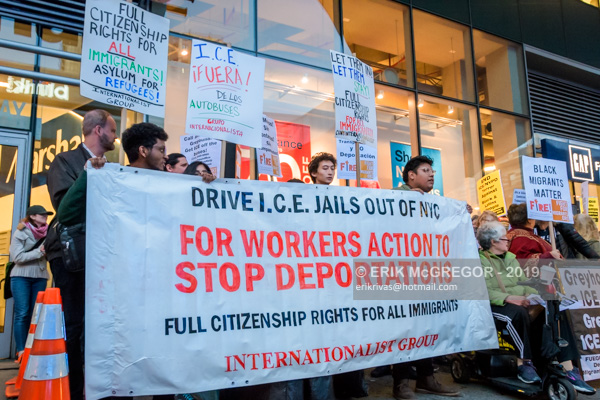 In a statement, President Karen Miller said: "I've seen this happen before. I used to drive a Memphis-Dallas Greyhound bus, and law enforcement would sometimes stop my bus, search it with dogs, and ask for IDs, mostly from people of color". "I hated it then," the statement continues, "but now it is happening more often, and the consequences are devastating for our passengers and their families. At a time when our government has implemented inhumane and cruel immigration policies — such as separating children from their parents, holding families in indefinite detention, and deporting people who have been in the country for decades — we cannot allow this to happen."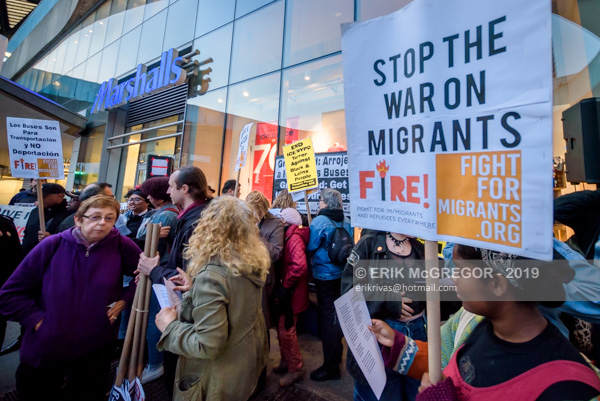 Greyhound passengers have the right to stand up and say NO to racist unconstitutional searches. Passengers have the right to refuse to show ID, demand ICE and Border Patrol leave any bus they attempt to search, and to inform other passengers of their rights.
© Erik McGregor – erikrivas@hotmail.com – 917-225-8963
PLEASE CONSIDER SUPPORTING MY WORK