New York, NY – Members of the activist group "CANCEL THE DEBT" took to the streets of New York City, blocking midtown intersections to protest MOMA´s board of trustees member Steven Tananbaum, the owner of a large amount of Puerto Rican debt through his hedge fund company "GoldenTree".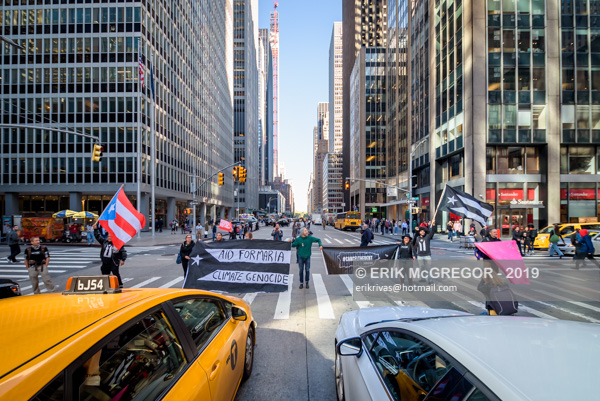 Tananbaum made his money at the cost of closing schools, cutting retirement pensions and other services in Puerto Rico.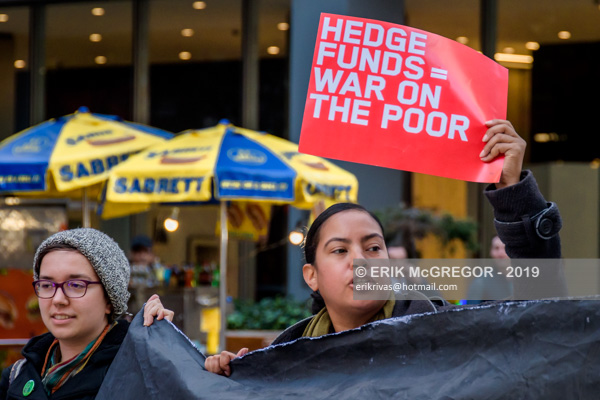 GoldenTree is one of the most aggressive vulture funds taking advantage of Puerto Rico's debt crisis. It has invested heavily in all kinds of Puerto Rico bonds, including bonds from COFINA, PREPA, and the Commonwealth.
GoldenTree is the vulture fund that took the most advantage of the destruction brought by Hurricane Maria .
© Erik McGregor – erikrivas@hotmail.com – 917-225-8963
PLEASE CONSIDER SUPPORTING MY WORK