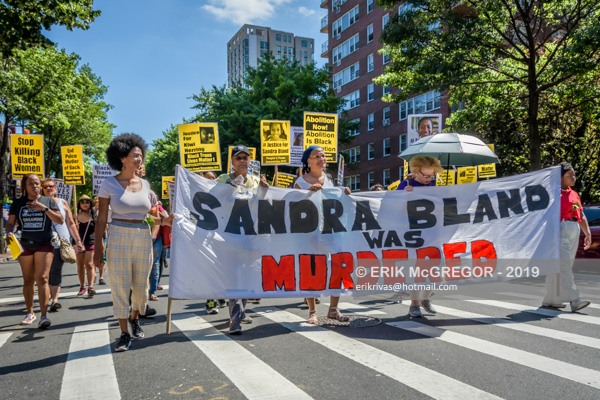 Brooklyn, NY – Activists from the group People's Power Assemblies NYC organized a rally and march at Caton and Flatbush Avenues in Brooklyn on July 13, 2019 to remember and uplift the life of Sandra Bland and other Black women executed by police, and other agents of the state.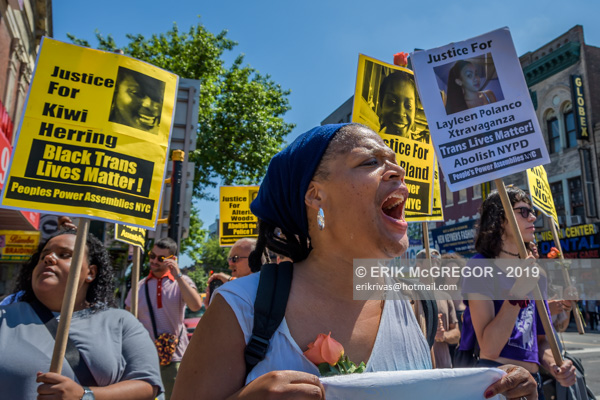 July 13 marks the four year anniversary of Sandra Bland's death. She was found hanging in a jail cell three days after being violently arrested for an alleged traffic violation.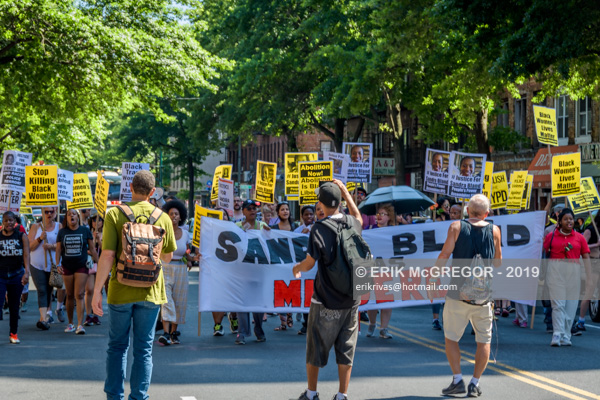 Sandra Bland was an outspoken supporter of the Black Lives Matter movement, and her death at the hands of the police sparked a national outcry.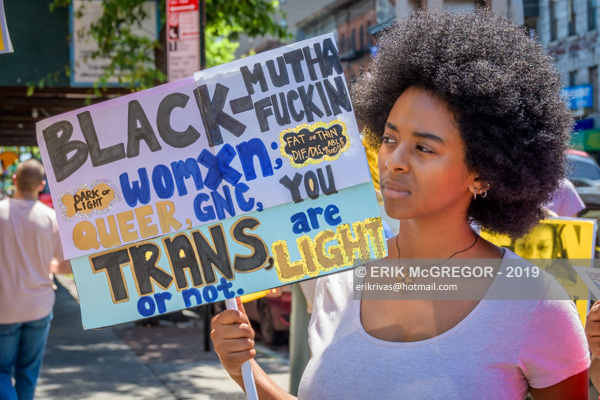 As so often happens, no police officer was convicted in connection to Sandra Bland's death.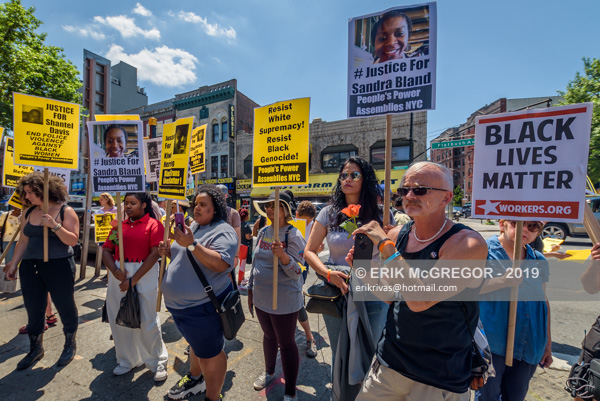 No officer was convicted in the deaths of Kyam Livingston, Shantel Davis and many other Black women, girls and femmes killed by law enforcement.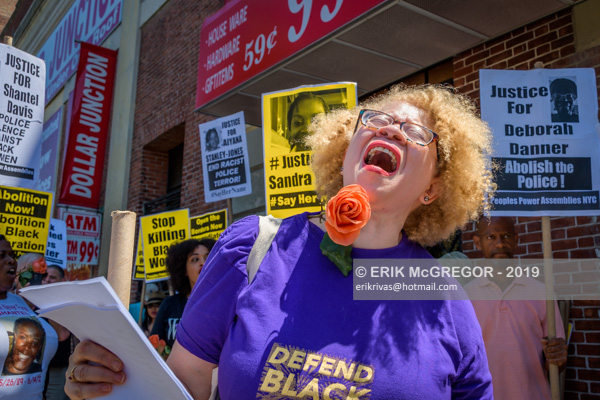 We continue to highlight the many Black women, girls and, femmes—among them numerous trans women—who are killed and brutalized by the police on the street, in jails, and in prisons.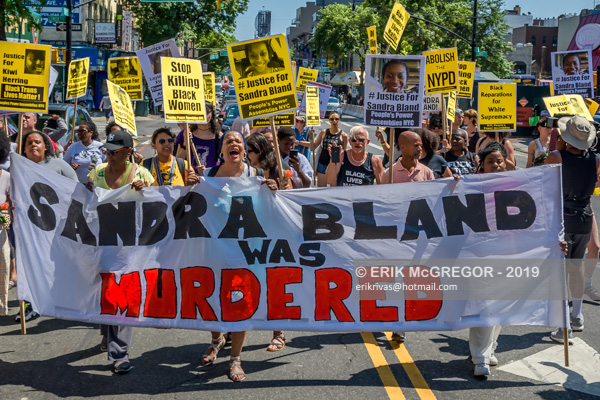 "Black women have never been spared the brutality of white supremacy." We fight against racism, sexism, ableism, and class oppression.
© Erik McGregor – erikrivas@hotmail.com – 917-225-8963
PLEASE CONSIDER SUPPORTING MY WORK