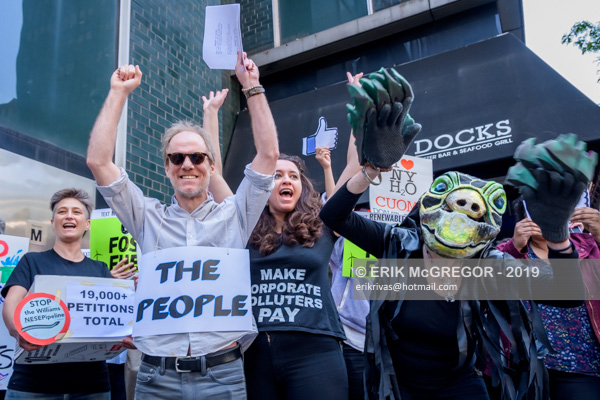 New York, NY – A coalition of activists groups opposing the Williams Pipeline gathered outside Governor Andrew Cuomo's Manhattan office on May 8, 2019 for a powerful and fun street theater of the absurd action and to deliver 19 thousand petitions urging Cuomo to stop the construction of the pipeline.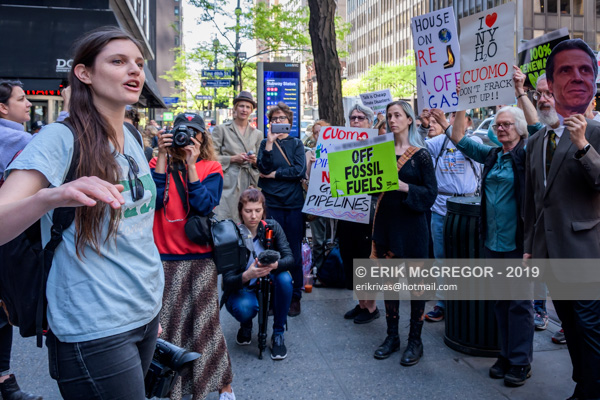 Trump and his fossil fuel cronies at Williams Company are pitted against the people of New York in a climate showdown. Who will win? The outcome rests in the hands of Governor Cuomo.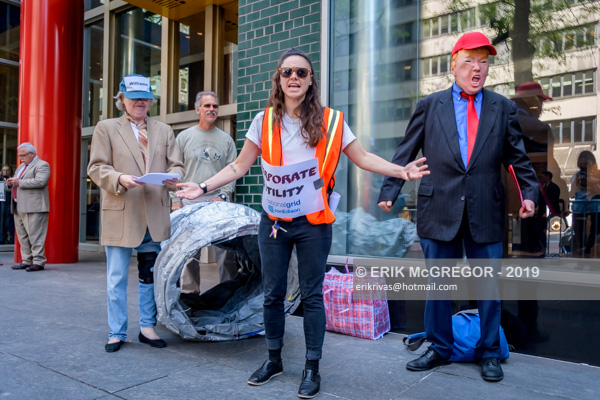 Join us for a rally and participatory theatrical demonstration of the movement to stop the Williams Pipeline. The showdown between Trump & Williams v.s. New Yorkers will go down right outside Governor Cuomo's Manhattan office.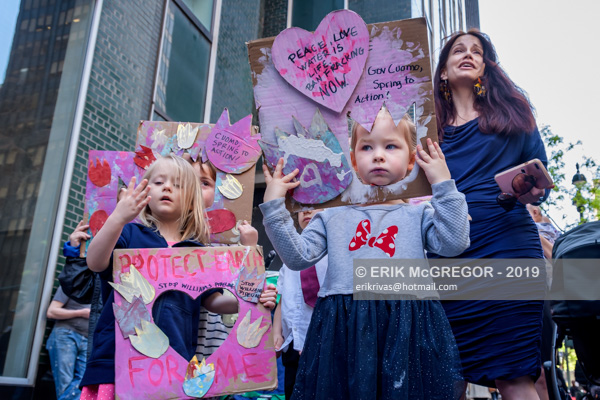 Williams want to build a dirty fracked gas pipeline along the shores of New York City, but New Yorkers know it'd be a bad deal for the climate, marine life, beachgoers, and shoreline communities.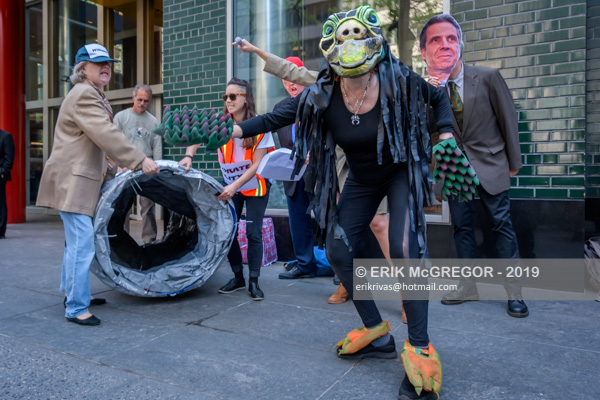 Together, we can push the Williams Pipeline out of New York, and send a blow to Trump and the fossil fuel industry. But we need everyone's help to do it! Join us on Wednesday, May 8th for this powerful and fun street theater of the absurd action!
© Erik McGregor – erikrivas@hotmail.com – 917-225-8963
PLEASE CONSIDER SUPPORTING MY WORK