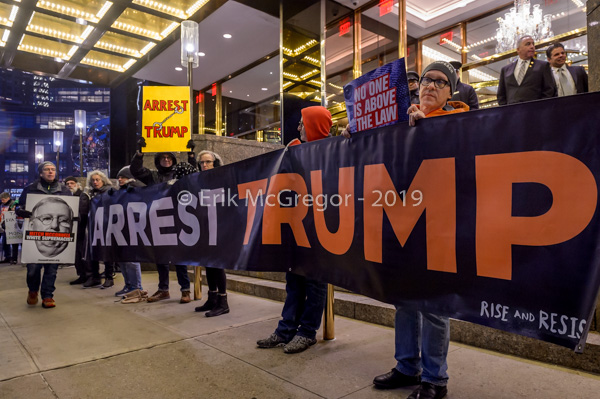 New York, NY – Members of the activist group Rise and Resist held an "Arrest Trump" protest outside the Trump International Hotel at Columbus Circle in Manhattan on January 29, 2019, the day when the State of the Union was supposed to be delivered by Trump before he caused an irresponsible and inhumane government shutdown, through protest NYC residents will draw attention to the laws broken by the president and his administration. Rise and Resist demands the arrest of Trump for his multiple serious crimes against the people of the United States and other countries.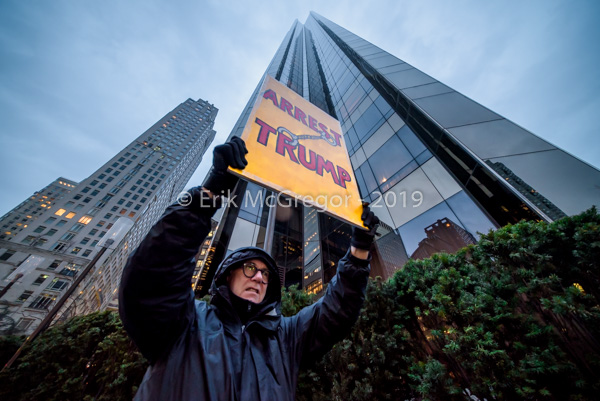 Trump is wreaking havoc on our country. He's essentially declared war on immigrants, low-income and working class people, people of color, indigenous communities, women, LGBTQ communities, Muslims, organized labor, and many more of our friends and neighbors.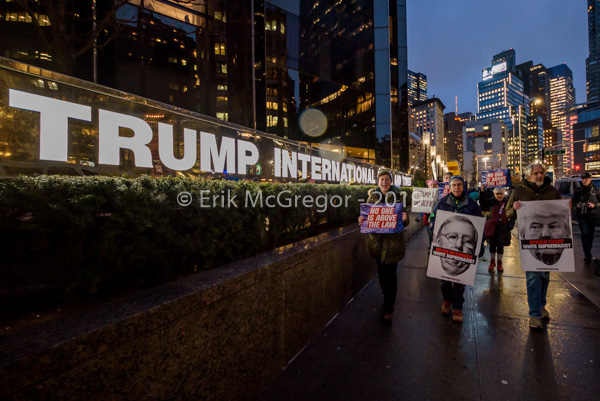 Trump has been credibly accused of multiple serious crimes, committed both before and after taking office. His reported crimes include tax evasion, money laundering, racketeering, campaign finance violations, obstruction of justice, child abuse, sexual assault, conspiracy to defraud the United States, treason, witness tampering and suborning perjury.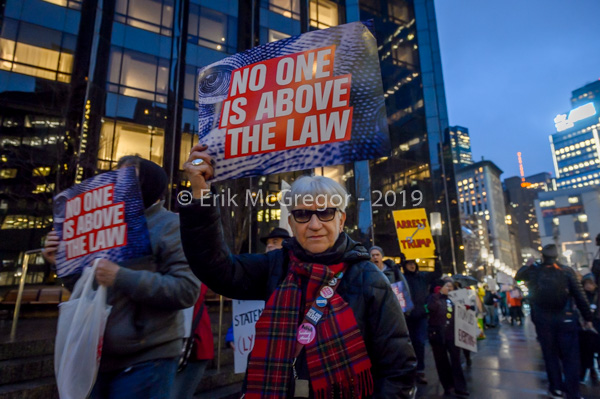 Rise and Resist calls for Donald Trump to be stopped from continuing his crimes against our country. In the US, no one is above the law. The number and level of crimes Trump has committed is unprecedented, and the legal opinion that a president can't be indicted while in office is not law, is not in the constitution, and has never been tested in court.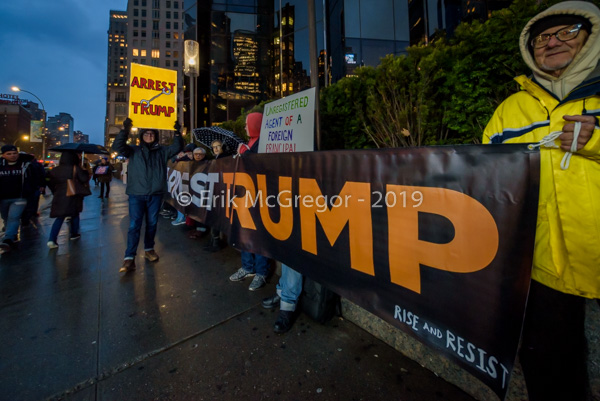 "While the possibility of impeachment is finally being considered by elected officials, we feel strongly that impeachment is not enough," said Martin Quinn, member of Rise and Resist. "Even without the results of the Mueller investigation, there is already enough evidence of Trump's crimes to warrant arrest. For the sake of our democracy, a criminal president should be tried in court."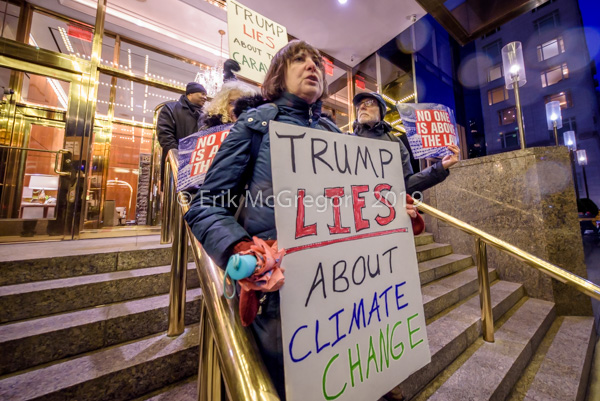 One definition of arrest is to "seize (someone) by legal authority and take into custody". Another definition is to "stop or check the progress or a process". We call for the President to be impeached, indicted, and prosecuted.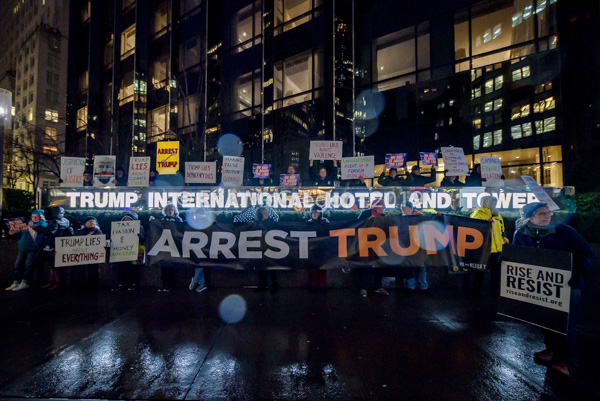 Stephen Miller, the architect of Trump's war on immigrants, is writing Trump's speech. It will be full of lies. Trump will defend his policies, and the government shutdown, by demonizing refugees and by claiming that the lack of a border wall is a national security emergency.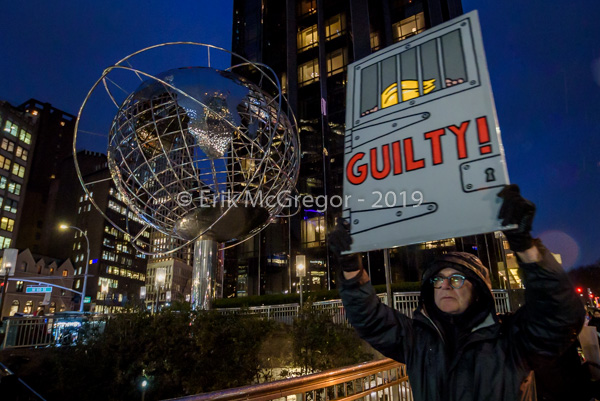 We are in a state of emergency, but the causes of it are Trump, his administration, and the politicians who are complicit with it. Silence is not an option.
© Erik McGregor – erikrivas@hotmail.com – 917-225-8963
PLEASE CONSIDER SUPPORTING MY WORK